Laura Snoad of Design Week sporting her Tatty Devine necklace. She wrote a great write up of the party here: check it out.
Oh dear. My brilliant plans to get all ACOFI launch party blogs online by the end of last week were laid waste by a pre-booked four day trip to Cornwall. Which was just lovely in case you were wondering: so good to feel the wind in my hair on a coastal path again.
Jenny Robins is the illustrator who has worked closest with Amelia's Magazine to do live illustrations from the catwalk in the past. For this reason she was a natural choice to bring along for the tea party… and she did not disappoint, holding court over by the window all afternoon long and churning out an amazing amount of stunning live artwork right in front of our guests. In fact she did so many I'm going to have to run through them as quickly as possible or I'll never get onto my next illustrator. All I've got to say, is Jenny, you rock my world.

Here I am, being interviewed, I am not sure who by!

Here's Alex Cox of Don't Panic.

Amisha Ghadiali once again. Read her lovely write up on Elegance Rebellion here.

Amy from Tantrum Magazine – here's her write up.

Bette Davis from Oh Comely – here's her lovely blog.

Bettina Krohn from Make Lemonade – I wonder, am I the Mad Hatter that she references in her write up?

The super stylish Carrie of Wish Wish Wish. The launch inspired her to have a go at fashion illustration herself.

Danielle who runs a blog called Poppy Cleopatra. Read her write up here.

Ellen Grace Jones of The Real Runway which is a great sartorial fashion blog, and she has also contributed to Amelia's Magazine.

Michael Ford of Anastasia Duck. Read his blog here.

Fellow illustrator Michelle Urvall Nyren at work.

Sabrina of The Science of Style.

A heavily pregnant Tamara Cincik. Read her blog here.

Rosie and Harriet of Tatty Devine.

Tigz Rice – photographer and social media maven. Here's her blog.

Tom and Crystal from Spoonfed.

David Alphonso of Noisy Writing.

Jenny Robins at work.
You can follow Jenny Robins on twitter on @jennyrobins and don't forget you can buy Amelia's Compendium of Fashion Illustration here, with a special 10% if you use the discount code ACOFI LAUNCH up until the 28th February 2011. Here's Jenny talking to me via the power of Skype in her youtube interview: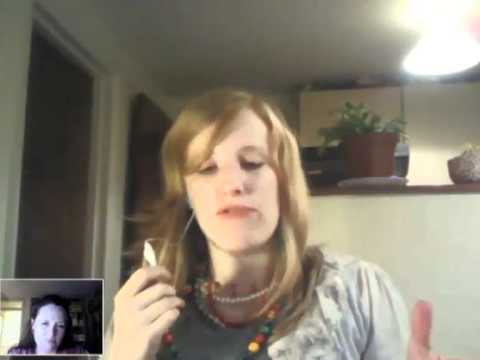 Tags:
ACOFI, Alex Cox, Amelia's Compendium of Fashion Illustration, Amisha Ghadiali, Amy, Anastasia Duck, Bette Davis, Bettina Krohn, Carrie, Cornwall, David Alphonso, Design Week, Don't Panic, Ellen Grace Jones, Jenny Robins, Laura Snoad, Make Lemonade, Michael Ford, Michelle Urvall Nyrén, Noisy Writing, Oh Comely, Rosie and Harriet, Sabrina, Spoonfed, Tamara Cincik, Tantrum Magazine, Tatty Devine, The Real Runway, The Science of Style, Tigz Rice, Wish Wish Wish
Similar Posts: