Sally Mumby-Croft at the ACOFI launch with Jonno and Matt. Illustration by Naomi Law.
Former Amelia's Magazine art editor Sally Mumby-Croft put together this stunning movie reminder of the launch party for ACOFI with a little help from 6 Day Riot. I hope you enjoy a tour of Amelia's Compendium of Fashion Illustration, as seen at the Bunker Cafe and Scout Hut at 123 Bethnal Green Road on Friday 28th January 2011. It features Susie Bubble, cakes by Lily Vanilli, sneak peaks inside the book and lots of sketching by the illustrators who helped out on the day.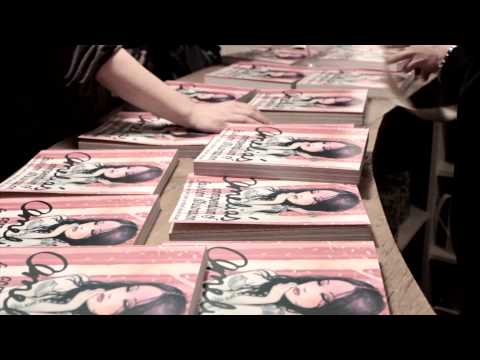 I asked Sally a few questions about how she put the movie together:
What where you looking for when you filmed this?
When filming I'm often looking for the quiet moments in between moments of action, whether this be an illustrator lost in concentration, the movement of a pen, the simple action of making tea or a DJ pressing play. I wanted to capture the moments which were unique to an Amelia's Magazine book launch.
What was your favourite moment of the party?
Apart from assisting Amelia and Matt Bramford with the set up in the morning and watching 123 heave under the number of guests who turned up for the book launch, my favourite moment of the party was when Amelia and Harriet (of Tatty Devine) cut the fantastic cake made by Lily Vanilli and we had a chance to taste the prettiest cake I've ever seen!

Sally Mumby-Croft. Photography by Liz Johnson-Artur.
Who else have you made short videos for?
Recently I've been really lucky to work with the photographer and filmmaker Ben Toms, over the past three months I've worked on videos for JW Anderson, Edun and Craig Lawrence.
Outside of fashion film, I've worked with the fantastic team behind the upcoming documentary Just Do It: get off your arse and change the world and assisted on the editing of their Grow Heathrow short: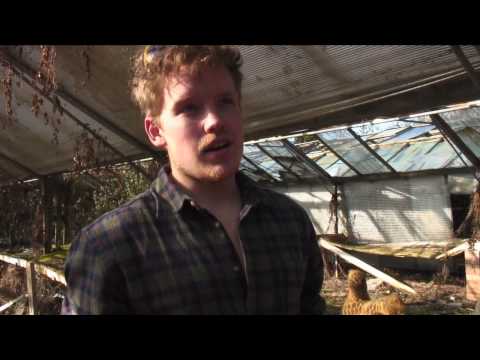 What else are you working on at the moment?
I'm thinking about the possibility of expanding upon Edgeland, a short documentary I made with Xavier Zapata in 2009. Edgeland consists of a series of interviews with Hackney residents who have been displaced by the Olympic development site in Stratford. Apart from that I have an idea for a new short film…
There's a reason why I heart Sally big time. She's incredibly talented, knowledgeable and she cares about the world around us. You can follow Sally on twitter here, and keep up with her on her Vimeo channel here.
Tags:
123 Bethnal Green Road, 6 Day Riot, ACOFI, Amelia's Compendium of Fashion Illustration, Ben Toms, Bunker Cafe, Craig Lawrence, Direct Action, Edgelands, Edun, goldsmiths, Grow Heathrow, hackney, Harriet Vine, Just Do It, JW Anderson, launch party, Lily Vanilli, Liz Johnson-Artur, Matt Bramford, Naomi Law, Olympics, Sally Mumby-Croft, Scout Hut, Stratford, Susie Bubble, Tatty Devine, Xavier Zapata
Similar Posts: