I love a good festival I do, pilule and I am really excited because I have been asked to attend a brand new month long showcase for the Canadian arts this summer. Montreal Festimania sees the coming together of 11 separate festivals from mid July to mid August, when for a period of four weeks the worlds of music, fashion, comedy and assorted other entertainment will collide in spectacular fashion.
Montreal Festimania commences on July 7th with Montreal Completement Cirque which will curate 18 days of contemporary circus acts, then between July 11th-13th the Just for Laughs Festival presents comedy in many forms, from one man stand up shows to themed evenings. Zoofest between 14th-31st July showcases more risque comedy alongside cabaret and avante garde story telling.
The Osheaga Arts and Music Festival between July 27th-31st features more than 60 groups – including Owen Pallett, Arcade Fire, The National, Robyn, Jimmy Cliff and Pavement – performing across five outdoor stages.

Osheaga 2010. Photography by Susan Moss.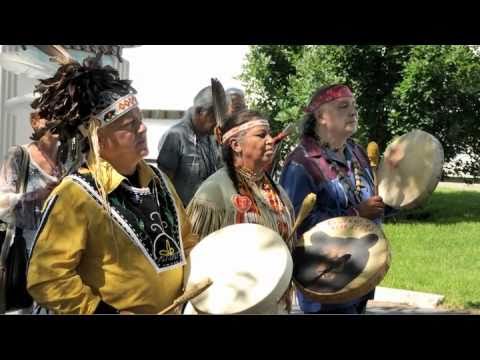 I'll be in town during the first week of August in time to see bits of the Fantasia International Film Festival, which runs from July 14th-August 7th showing ground breaking international genre cinema.

Ceremonial headdress by Owisokon Pauline Lahache. Photograph by Franois Bastien.
I'm also looking forward to the Montreal First Peoples' Festival between August 2nd-9th, which focuses on a contemporary First Peoples' perspective in the arts seen alongside ancient connections to the land and spirit, and the Montreal Fashion and Design Festival from August 3rd-6th, showcasing everything design related, from graphic arts to architecture and fashion. And you know how I love a good catwalk show…
Montreal Festimania is being promoted by Youtube sensation Merton, who visited London, Paris, Toronto and New York virtually via Skype. Passers-by were urged to enter a colourful tent and once inside Merton invited them to come to Montreal with his inimitable improvised songs. In each city Merton offered a Golden Lanyard VIP trip to Montreal for a couple of lucky people, but fortunately there is still a pair of these Golden Lanyards left to be won on Montreal Festimania's Facebook page.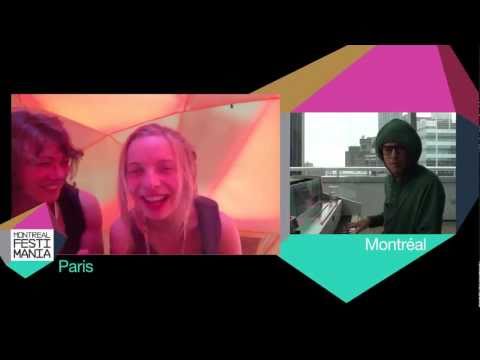 The contest is open until June 9th and anybody from England, France, the USA or Canada is eligible to win. I say jump on in – what the hell are you waiting for? A free, all expenses paid trip to Montreal plus spending money. Hello!!! What's not to like. Maybe you will be joining me in Canada this summer?
Tags:
Arcade Fire, canada, Circus, competition, Facebook, Fantasia International Film Festival, fashion, festival, Golden Lanyards, Jimmy Cliff, Just for Laughs Festival, Merton, Montreal, Montreal Completement Cirque, Montreal Fashion and Design Festival, Montreal Festimania, Montreal First Peoples' Festival, music, Osheaga Arts and Music Festival, Owen Pallett, pavement, Robyn, The National, VIP tickets, Youtube, Zoofest
Similar Posts: