Boat to Row by Rebecca Strickson.
Sometimes someone sends me something that quite simply blows me away: and so it was when Michael King of Boat to Row got in touch and sent me the link to his new song A Boat to Row, approved to Row to You. Who, page then, more about is this Boat to Row? They've toured with and supported the likes of Willy Mason, The Vaccines, Johnny Flynn and Slow Club. You can hear the influences in there, but they've made something beautifully their own. I just had to find out more.

Boat to Row by Maria Papadimitriou aka Slowly the Eggs.
Is that your lips in the video? How did it feel to be filmed so close up and was it unnerving?
It was quite a weird yet exciting experience filming a video, especially with it being our first. There was lots of shooting involved as it was filmed over two weekends in October/November in a London flat and in Broadstairs and Margate. By the end of it you kind of forget just how much was filmed, so when the director Pete sent the end product over there was a lot of anticipation, suspense and excitement involved. The lips do belong to me (Mike) which is quite funny on reflection as I noticed I hadn't shaved quite as close as I thought! Ha! I wasn't aware of the close ups at the time, which I think was for the best as my nerves may have crept in.
What's the story behind the video for a Boat to Row to You?
The story behind the video is about someone who is completely lost and besides themselves in loosing their love and won't stop at any cost in getting them back, basically meaning if they can't have them, then no one can. The dark undertones of the video are quite a contrast to story behind the lyric: when I originally wrote the song it was about the declaration and commitment of loving someone. I really like how a song can come across as something completely to someone else: Pete helped give a different perspective to what I had originally wrote.

Boat to Row by Alison Day.
Why the convoluted/similar name?
The track title mainly stems from the lyrics and overall theme of the song, nothing felt too forced or out of place with the song name so I decided to stick with it. At the time the track was written I was heavily influenced in maritime tales and the coastal trips I had been on, so the imagery of the sea was something I felt very attached to and can be heard in the song.
What were you doing before Boat to Row?
I've been gigging since the age of 16 in various punk bands and I would take little jobs to fund my music and record collection. Along side all that I finished my degree in Popular Music and dived straight into the early form of Boat to Row.

Autumn Glow
Can you introduce the other band members please?
The rest of Boat to Row are….
David Sharpe on Drums, Vocals and percussion, Benjamin Gilchrist on Bass, Vocals, Guitar & Banjo, Faye Haddon on the Violin, Mandolin and Vocals, and Hannah Riley with the Lead Vocals, Guitar, Melodica and glockenspiel. They are all lovely people!
On 114 Miles you have a female singer: who is she and where has she come from?
Hannah is the lady in question! She has played in Boat to Row since the band formed really. Hannah studies French and German at Oxford University and tries to fit the band around her busy schedule, so we are lucky that we get to see her a lot and play as many shows with her as we can. It's great having her in the band as it adds another dynamic to what I write; her parts really make the songs gleam.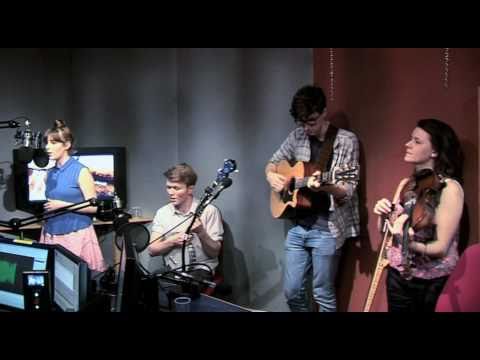 114 Miles
Who or what are your biggest influences?
That is such a tough question and one that is almost impossible to narrow down. I'd say my gran singing me Lonnie Donegan songs to get me to sleep was pretty important! Without realising she planted the seeds from an early age. Check out The Rock Island Line… it was my favorite.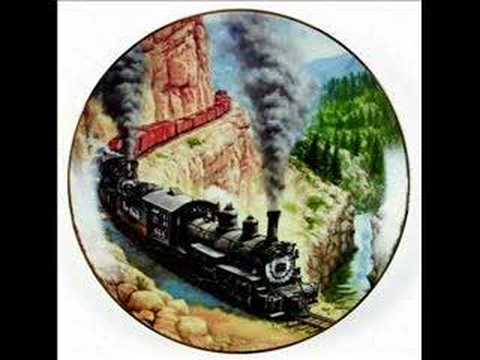 The Rock Island Line by Lonnie Donegan.
Why is it important to still produce proper records?
Records are one of the original formats in which you could listen to your favorite artists and although there have been a lot of improvements in the ease of listening to music, you can't beat the sound of a vinyl record. It's more than that though, you take home a piece of work, Artwork that was intended to be seen on a 12″ record looks so much better, there's something a little more personal about vinyl records to me. Nowadays you can pick up a record with the MP3 download codes included, so it makes complete sense to continue to produce records like we have done now for the past 80 years or so.

A Boat to Row, to Row to You front cover by Rosie Moss
Which festivals can we catch you at this year?
We're delighted to be playing at the Moseley Folk Festival again, it's a huge favorite of ours and with a line-up that includes Villagers and Willy Mason it's set to be a brilliant weekend. We have a few more festivals in the pipeline that we'll hopefully announce really soon!
The new single came out this week. Make sure you're first to know. Find out more on Bandcamp and Myspace. Honestly, these guys are great, trust me. Full Boat to Row tour listing information here.
Categories ,A Boat to Row, ,Alison Day, ,Autumn Glow, ,Benjamin Gilchrist, ,Boat to Row, ,Broadstairs, ,David Sharpe, ,Faye Haddon, ,Flawed Equation, ,folk, ,Hannah Riley, ,Independent, ,Indie, ,Johnny Flynn, ,Lonnie Donegan, ,Margate, ,Maria Papadimitriou, ,Michael King, ,Moseley Folk Festival, ,Oxford University, ,Rebecca Strickson, ,Rosie Elizabeth Grace Moss, ,Slow Club, ,Slowly the Eggs, ,The Vaccines, ,to Row to You, ,Villagers, ,Willy Mason, ,Yarn and Glue

Similar Posts: