The former frontman of Tunng returns with his solo project, Diagrams. Black Light is a laid back creation that exudes the lush harmonies and atmospheric lyrics that Tunng lovers will be familiar with. Acoustic instruments meld with electronically produced beats, but this time the sentiments are all Sam Genders' own. Standout tracks include the jaunty melody Tall Buildings, which is quickly followed by the hypnotic Night all Night. Antelope focuses on vocal gymnastics with the sparsest of choral accompaniments – the extra voices taking on animal-like characteristics. Animals are a common theme throughout, as the album explores the philosophical edges of humanity – all this melded with a delightful danceability.

Diagrams by Gemma Cotterell.
This has been described as a stripped back experiment in minimalism after your time in Tunng, why did you want to get back to something more basic?
I didn't have a specific sound in mind when I set out to make the record. Instead I had lots of ideas of things I'd like to try and directions I might want to go in. I was looking for a producer with a studio to work with and wanted to be guided by what ever type of sound that producer was especially good at creating. I really wanted to make a good quality record and for it to be different to what I've done before and I was flexible as to how that might happen. Maybe if I'd met a producer with a room full of strange acoustic instruments then I'd made a strange acoustic album. Instead I met Mark and he has a small programming studio and is amazing at precision recording and sequencing. We tried working together for a day and had a lot of fun and the sound developed from a combination of his production style and the songs and ideas I brought with me.

Sam Genders by Sarah-Jayne Draws.
You left Tunng to work on production for other bands and as a teacher in an inner city primary school for 3 years, what led to the decision to leave Tunng and why did you decide to teach?
It was songwriting more than production – I'm only really a producer in the creative sense… I'm not much use with logic as yet and when we play live I can just about get my head around Ableton! I started the primary school job before leaving Tunng purely because we were in a bit of a hiatus financially. I needed a bit of rent cash and so spent 10 minutes doing one of those online job centre searches. It promptly told me that I might want to consider working in a school and that there was a job going in one round the corner from my house. The closing day for applications was that day so I had about 4 hours to get a form, fill it in and drop it round. They agreed to give me the job (as a classroom teaching assistant) and also to give me days off for all my upcoming tour dates with Tunng. Once I started I found it to be a really interesting experience and I found it really challenging in a way that forced me to address some of my confidence issues and become a stronger person for it. I was quite unhappy at the time and although I loved the music and the people in Tunng I felt like I needed to do something different for a while and felt like the school was having a real impact on me as a person. So I left the band and focused on work for a while.

Black Light – Diagrams by Jardley Jean-Louis.
Prior to this you also made music with an album with The Accidental called These Were Wolves (which included singer Liam Bailey and a contribution from harpist Serafina Steer) which I thought was really wonderful. What happened to that project?
I really enjoyed being in The Accidental but it was always a bit of a get together of friends who were busy doing other projects. I wouldn't rule out working with them again. Stephen Cracknell, whose production sound was such a huge part of that record is still making music that Accidental fans should seek out.

You put on the wonderful Thermal festival a couple of years ago, any plans to put on a similar event in the future?
Thankyou. I really glad you enjoyed it. Thermal was a lot of fun and I'd love to do it again. My favourite bit being sitting around a big camp fire in the Derbyshire woods with the guitar being passed around. I'm really just waiting for the right time to do it again so watch this space.

Aurora – Diagrams by Deborah Moon.
The lyrical imagery of Black Light will be instantly recognisable to fans of Tunng – where do you find inspiration for your songwriting? How have your experiences shaped the creation of this new album?
The themes which inspire me and run through most of my songs are nature, psychology and science. My experience of the last couple of years has been one of becoming more confident and of developing a more positive view of the world and myself and I think that more positive slant is apparent in the new songs.Perhaps doubt as a theme has been replaced to an extent by possibility.

The visual aspect of Diagrams is very important to you, why is that? What was the art direction and who created the graphics? They're fab!
When I was little my favourite album was Revolver by The Beatles and I'm sure that was partly because it has such a great album cover. I'm quite artistic myself and I love good design so it's important to me. The most exciting bit of making a record for me is that final moment when the vinyl is delivered and you open it up to see the artwork and the beautiful black disk inside. The art direction I initially gave was based on the work I'd seen by an artist I hadn't been able to track down. A mixture of geometric scientific looking shapes and lines and natural imagery all mixed together in a cut out collage style that I'd seen in a magazine article about the human mind. After the label suggested a few other people they sent me some work by Chrissie Abbott and it included that piece I'd originally seen and loved so much. Since then she's done all the artwork and is also involved at an art direction level.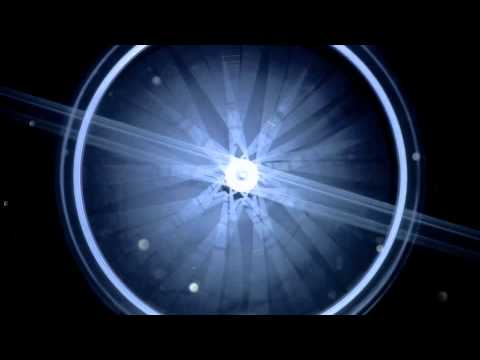 Tall Buildings
What can people expect from a live Diagrams performance in 2012 and what are you most looking forward to this year?
The live shows are very feel good and a little (nicely) rougher round the edges than the record. Some of the electronic elements have been replaced by guitars and live drums so it's a touch warmer perhaps. The brass and strings are all played live as well so there are quite a few of us on stage. 9 in total. It makes it a lot of fun for us and hopefully for the audience as well. I think I'm most looking forward to touring in March. We'll be playing a longer set by then and we get to visit a few of my favourite venues around Europe. Should be fun!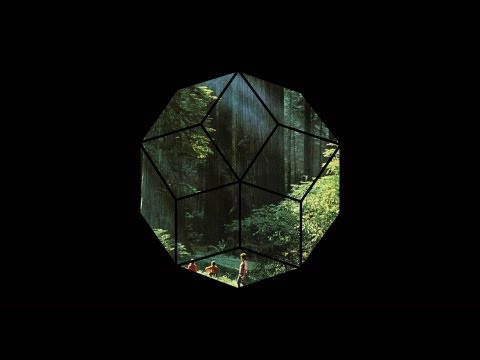 Antelope trailer
Black Light by Diagrams is out now on Full Time Hobby. Sam Genders is doing a one off headline gig TONIGHT (Wednesday 18th January) at The Lexington, with support from Patterns and the excellent Fairewell. Tickets are available here, for more live dates check the Diagrams website.
Tags:
Ableton, album, Antelope, Aurora, Black Light, Chrissie Abbott, Deborah Moon, Derbyshire, Diagrams, Fairewell, Full Time Hobby, Gemma Cotterell, interview, Jardley Jean-Louis, Liam Bailey, Patterns, review, Sam Genders, Sarah-Jayne Draws, Serafina Steer, Stephen Cracknell, Tall Buildings, The Accidental, The Lexington, Thermal Festival, These Were Wolves, tunng
Similar Posts: