Joe Innes & the Cavalcade by Katie Edwards.
This year, despite a flurry of releases from mainstream musicians, there seems to be a dearth of Christmas tunes from indie artists. Never mind, I've done my best to dig out what there is to share here.
First up, my favourite Christmas album comes, as ever, from the good folks at For Folk's Sake, who have managed to cobble together 14 top quality tunes for your delection: all in aid a very worthy cause: buy the CD or digital download and support Médecins Sans Frontières/Doctors Without Borders.
Santa Says Relax by Slowly The Eggs.
There are many wonderful songs on here, both old and new: my personal highlight comes just over half way through with the Worry Dolls' harmony laden Coming Home (above). The CD comes with wonderful geometric moose artwork from Sarah Oxley and since it costs just £2 more than the digital version (and ships in 3 days) it would make a great last minute present.
The Pollyanna Band by Yelena Bryksenkova.
The Pollyanna Band by Simon McLaren.
Just recently singer Annie Dressner has teamed up with her good friend Polly Paulusma to create The Pollyanna Band. Their version of Silent Night is a bluegrass beauty that shows off perfect harmonies, and comes as a double A-side with another original melancholy track called Feel Like Christmas All The Time (which appears on the For Folk's Sake compilation too). Both tracks are mixed by Dave Moore, who atones for his sins as an engineer on the X-Factor by working with less mainstream musicians. The Telegraph have pinpointed this as an outside bet for number one, can we help it get there?
Yellow Bird Project with Micah P Hinson by Jenny Robins.
Micah P Hinson by Gaarte.
The Montreal based Yellow Bird Project release Wishing for a Christmas Miracle, a never-before-heard collection of new songs both old and new from fabled folk singer Micah P. Hinson. Available as a hand decorated and numbered limited edition 7″ vinyl, all profits from the Micah P. Hinson Xmas Album go towards a children's home in Texas. You can read the entirety of an open letter from the artist at this link.
Paul Cook & The Chronicles have released a luscious slice of bittersweet drama. Wood on the Fire was inspired by news that Paul's girlfriend was going back to Sweden for Christmas. As he explains… 'Lucky her, poor poor me. It was never meant to be a Christmas tune and still isn't in my mind, but it's at least a little bit seasonal…  I was hearing This Charming Man by The Smiths and a lot of classic '80′s indie pop when I wrote it. I don't think it sounds much like that now, but maybe it's buried deep in the mix somewhere?'
Sharon Jones and the Dap Kings by Antonia Parker.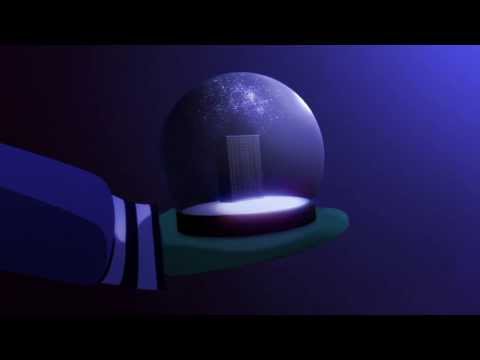 I've long been a fan of Sharon Jones and the Dap-Kings' old school soul vibe. This year they've delivered a special animated video to accompany their jingle bell laden Ain't No Chimneys in the Projects. The song features on the album Soul Time.
Erasure return with a mega winter themed album Snow Globe, packed with Christmas classics alongside their own numbers. They set out to explore the darker side of Christmas with this creepy video from Tim Burton's studio that accompanies the incredibly odd dance number Gaudete: think Latin mutterings (taken from a traditional carol) sung by animated candle bearing monks in the snow, all set against portentous clanging church bells. Snarfle and I have been dancing around the Christmas tree to this album for some time; Erasure's inimitable harmonies the perfect accompaniment to festive tunes. Hear more clips from the album here.
Nick Lowe by Gareth A Hopkins.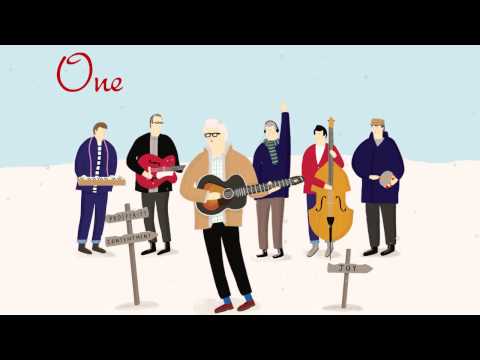 Cult British singer Nick Lowe takes on a traditional classic Children Go Where I Send Thee, and gives it a rollicking Johnny Cash style makeover, accompanied with a lovely little animation. There are no sleigh bells on his first 'holiday' album, Quality Street, which is aimed at innumerable fans in America – it seems we have been slow to warm to his charms in recent years, which is a shame. You can hear the whole album streamed here.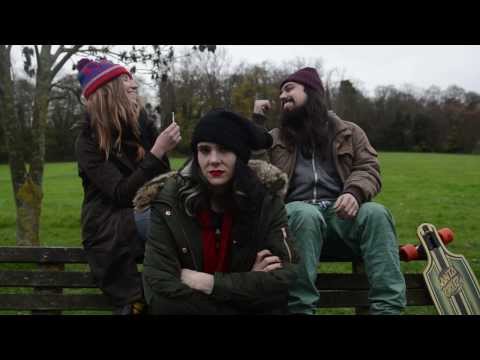 Kate Nash takes on the worst side of the festive season with I Hate You This Christmas, which is accompanied by a video where she discovers her best friend in bed with her boyfriend. Fun times indeed. She has released a whole EP of festive fun, which you can buy here.
On a slightly less festive vibe, how about the 'Merry Christmas' album from Owen Tromans. This idiosyncratic collection of recordings have been made every Christmas eve since 2004 and appear here for the first time in one album with handmade packaging – he calls it 'A collection of unwieldy ruminations and joyful salutations for the holidays…'
The Christmas Spell is a cover of a 1949 Peggy Lee classic done in immaculate grown up fashion. Vocals by jazz singer Martyna Wren are suitably spellbinding on this free download.
She & Him by Karolina Burdon.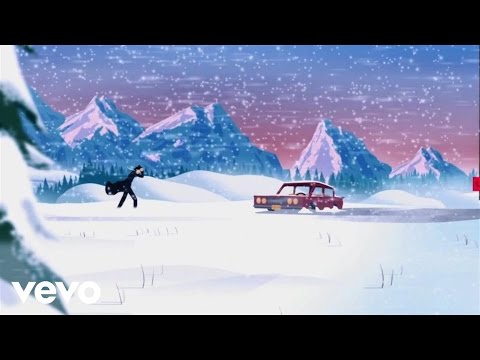 She & Him have produced several specialist Christmas albums, but not for a few years. So whilst this is not strictly a new release, their rendition of Baby It's Cold Outside has a beautiful animated video to promote their new interactive Yule Log app, with background design by Tom Clohosy Cole, who is a British illustrator.
A pizza eating Father Christmas dons a sparkly dress in Snow (Don't tell the truth this Christmas), an alternative festive tune from Tellison.
Lastly, in an admirable attempt to revive the flagging Christmas single tradition three singer songwriters were commissioned to write bespoke songs for the Guardian website this year. I particularly like Gabrielle Aplin's offering, though Lewis Watson's ditty in praise of Home Alone (the movie) is quite entertaining too. The lovely image above comes from his Some Songs With Some Friends EP.
Have a lovely Christmas and New Year. And don't forget, the brand new Amelia's Magazine website launches in early 2014, featuring an integrated creative network and designer marketplace. It is going to be an exciting year!
Categories ,2013, ,Ain't No Chimneys in the Projects, ,Annie Dressner, ,Antonia Parker, ,Baby It's Cold Outside, ,Children Go Where I Send Thee, ,Christmas tunes, ,Coming Home, ,Dave Moore, ,Doctors Without Borders, ,Erasure, ,Father Christmas, ,Feel Like Christmas All The Time, ,For Folks Sake, ,Gaarte, ,Gabrielle Aplin, ,Gareth A Hopkins, ,Gaudete, ,Home Alone, ,I Hate You This Christmas, ,Indie, ,Jenny Robins, ,Joe Innes & the Cavalcade, ,Johnny Cash, ,Karolina Burdon, ,Kate Nash, ,Katie Edwards, ,Lewis Watson, ,Martyna Wren, ,Médecins Sans Frontières, ,Merry Christmas, ,Micah P. Hinson, ,Micah P. Hinson Xmas Album, ,Nick Lowe, ,Owen Tromans, ,Paul Cook & The Chronicles, ,Peggy Lee, ,Polly Paulusma, ,Quality Street, ,Sarah Oxley, ,Sharon Jones and the Dap-Kings, ,She & Him, ,Silent Night, ,Simon Mclaren, ,Slowly the Eggs, ,Snarfle, ,Snow (Don't tell the truth this Christmas), ,Snow Globe, ,Some Songs With Some Friends EP, ,Soul Time, ,Tellison, ,The Christmas Spell, ,The Pollyanna Band, ,tim burton, ,Tom Clohosy Cole, ,Wishing for a Christmas Miracle, ,Wood on the Fire, ,Worry Dolls, ,X Factor, ,Yelena Bryksenkova, ,Yellow Bird Project, ,Yule Log app

Similar Posts: