Benjamin Francis Leftwich by Sam Parr.
He's got a beautiful lilting voice and a way with words that belies his age: meet romantic new singer songwriter Benjamin Francis Leftwich of York. It all started with an invitation from Jo Whiley to play at her Little Noise Session at the Union Chapel back in 2010. Plaudits followed and soon his debut album Last Smoke Before The Snowstorm was being produced by Ian Grimble, tadalafil who has worked with Mumford & Sons. He'll be at a plethora of festivals this summer including Truck Festival and then he's got a headline tour starting in September.
From opening tune Pictures the scene is set: an introspective but always pretty look at the world. Then follows the latest single Box of Stones, visit web making waves across the blogosphere with sweetly sung metaphors of boats, sildenafil harbours, forests, rocks, roots… as a violin curls across the chorus. Atlas Hands recounts love left in another place and title song Last Smoke Before The Snowstorm mourns the loss of love to twinkling tendrils of melody. It's safe to say that the perils of young love are never far away… Every song is eminently hummable but taken as a whole Last Smoke Before The Snowstorm is also the perfect backdrop for a lazy summer's day. The romantic whispers of Benjamin Francis Leftwich make this young new musical talent very definitely one to watch. Read on to find out more…
You're just 21 and yet you sound so mature… when and how did your musical education start? What did you grow up listening to, and how did you discover some of the musical greats?
I've always loved music. I listened to lots of different things from a young age and then gradually got onto more and more different artists through recommendations from friends/family etc. My dad used to play a lot of The Beatles and Nina Simone around the house so those are some of my earliest memories of listening to music.
Where did you grow up? Did you study music, or are you self taught? 
I grew up in York… I had a couple of lessons when I was ten but I never wanted to learn about theory so I didn't really gel with lessons. I quit for a few years then picked up guitar again when I was about 14 and kind of taught myself from there.

Benjamin Francis Leftwich by Matilde Sazio.
How did you get discovered?
I used to put a lot of demos online on places like Myspace and I sent a few tracks to people who I thought might be into it and then got talking to All On Red Management whom I really got on with and so just stuck with them from there really….
What are the themes that influence the majority of your songs and is there any one idea that you keep returning to?
There are lots of different themes running through the album. Most of the songs on the album were written when I was a teenager but I always try to keep a level of ambiguity in my lyrics. I never really go for a straight narrative because I think that's a bit boring….

Benjamin Francis Leftwich by Sally Jane Thompson.
Your voice has been described as pretty by NME. Does this irk you, and is it a fair description?
Haha.. mmm…. I guess if NME think my voice is pretty then that's fine but it's kind of hard for me to be objective about my own voice because I'm so used to it…
Who else plays with you on the album? It's quite minimalistic and I imagine there might be more you'd like to add next time around – any ideas?
A lot of friends came and played different parts on the album… Hayley Hutchinson who is a friend from York came down and did some backing vocals and some other friends did bits of percussion and guitars and bass. It was a really cool and positive process making this record…. I guess next time round I will do things differently, I'd like to experiment more with other sounds/instruments but I don't have any firm plans yet…..

Benjamin Francis Leftwich by Sophia O'Connor.
How was Glastonbury? What were your highlights and lowlights this year?
This year was my first time at Glastonbury. It was amazing, I opened the Acoustic Stage on the Saturday and it was a cool show. The general vibe at Glastonbury was so nice… I'd say my highlights were Coldplay and Cold War Kids and I was a little bit let down by Beyonce to be honest……
What other festivals are you most looking forward to playing at?
I'm really looking forward to playing at Leeds Festival because I went a lot as a kid and it is our main local festival back in York….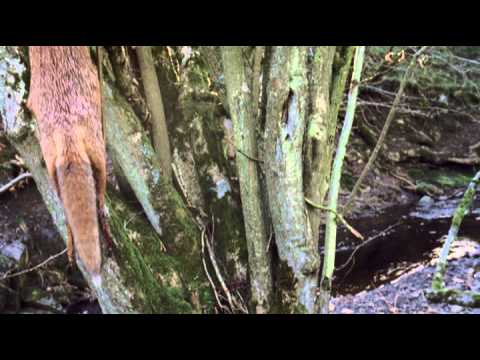 Box of Stones
Where was the video for new song Box of Stones shot? It looks idyllic… apart from the dead fox! You didn't kill it did you?
Haha, no I didn't kill it. The director found it dead! The video was shot in Cumbria and it was amazing! It's so nice around there.
How did you hook up with Hayley, who provides some lovely backing vocals?
Hayley is a friend from back home and we've known each other for ages and always done bits of recording so it seemed to make sense that she would come and do some vocals on the album.
Who did the artwork for the album? It's really gorgeous.
A lovely lady called Liz Harry did the artwork. Liz is amazing, I think the artwork is great.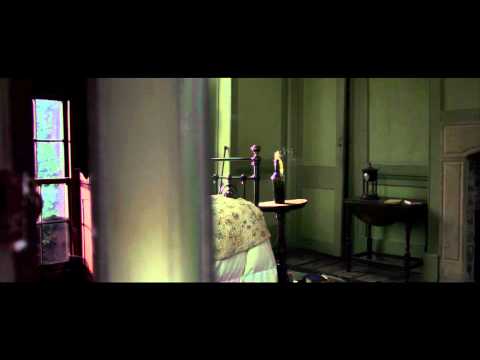 Pictures
You've already been heavily feted before your debut album has even hit the shops yet – how does that feel? Does it make your more nervous, or confident?
To be honest I don't really pay any attention to the hype or what people are saying. I'm really proud of Last Smoke Before The Snowstorm and hopefully people will like it but who knows…. maybe I'll be a multi billionaire by xmas and I can finally set up my own clothing range specialising in gold shiny skinny jeans….
You are promoting the album with a competition for people to win a bespoke performance for you in their own home. How did you chance upon this idea and is it something you've done before?
I've done a few house shows before and they're usually really cool and vibey. I'm looking forward to these shows because it will be great to play in some random new places.
Why are you so enamoured of the Aztecs? I hear they were a bloody crew…
Because my great great grandfather had a 3 way with 2 women who were direct descendants of Montezuma…. (google him)
I've tried, haven't come up with anything so far!
What do you do to relax?
I chill very hard
See You Soon
Last Smoke Before The Snowstorm is out today on Dirty Hit Records.
Tags:
Acoustic Stage, All On Red Management, Atlas Hands, Aztecs, Benjamin Francis Leftwich, beyonce, Box of Stones, Cold War Kids, Coldplay, Cumbria, Dirty Hit, glastonbury, Hayley Hutchinson, Ian Grimble, interview, Jo Whiley, Last Smoke Before The Snowstorm, Leeds Festival, Little Noise Session, Liz Harry, Matilde Sazio, Mumford& Sons, Nina Simone, NME, Pictures, review, Sally Jane Thompson, Sam Parr, See You Soon, Singer Songwriter, Sophia O'Connor, the beatles, Truck Festival, union chapel, York
Similar Posts: