Stornoway by Sally Jane Thompson.
I'm really excited that Oxford indie folksters Stornoway will be playing on the bill at Larmer Tree Festival this year. Their lovely debut album Beachcomber's Windowsill was released in May 2010 and although I didn't get around to reviewing it I've been listening to it loads since then. We caught up with them in advance of this year's festival madness.

Stornoway by Michael van Kekem.
Larmer Tree is famed for the wild peacocks and mackaws that roam around the grounds. What kind of bird or animal would the band be for the day and why…
As a collective band perhaps we should be a group of choughs, information pills as that wouldn't require too much of a transformation: they're nothing particularly special to look at, diagnosis but they're sociable, illness quick, and make an interesting noise….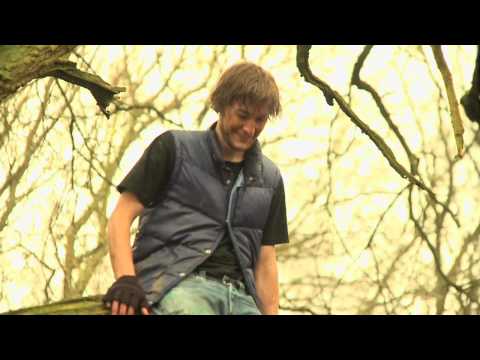 I Saw You Blink
Have you been doing a lot of traveling as a band? How is life on the road and where is your favourite place to play and why?
Yes, we've just got back from our second European tour and in a few weeks we're going back to the US. Thankfully the novelty of becoming travelling minstrels is a long way from wearing off yet! We continually feel like we're on some mysterious musical holiday. Our favourite destination on our travels so far has probably been Berlin, even if we stayed in a dormitory. It's an alternately kitsch, funny and dilapidated city – spiritually about as far from Oxford as you can get.

Stornoway by David Merta.
The UK has an amazing festival scene – there are over 400 taking place this year! What do you think of UK festival crowds?
Please forgive the sweeping generalization, but people at festivals over here do tend to be gently eccentric, in the best possible way, and respond well to eccentricity, which is a highly appealing trait. It's as if they've been waiting all year to be themselves!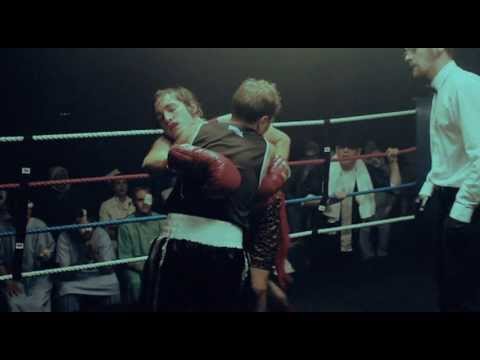 Watching Birds
Any special collaborations you have coming up this year? What are your plans for 2011?
Right now we're working on an exciting live collaboration with the North Sea Radio Orchestra – we'll be performing with us at Somerset House this summer. Meanwhile, we've been working on various bits of recording collaborations with Kathryn Edwards and Anton Barbeau which should hopefully see light of day this year.

Stornaway by Claire Kearns.
What encouraged you to first start making music? Who were your earliest inspirations, musical and otherwise?
Co-incidentally it seems that we were all either forced or bribed to be musicians for as long as we can remember (we still are in a way). Early inspirations were Roy Orbison, Euros Childes, John Tavener, South African punkpop band Tweak, Arthur Scargill and Wizbit from Paul Daniels' magic show.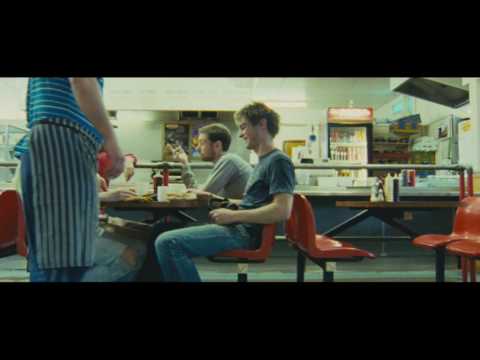 Zorbing
Lots of young musicians and performers attend Larmer Tree. Do you have any advice for those looking to break into the music industry?
As we never had some grand plan to follow, it'd be pretty disingenuous to come over as if we thought there was some surefire way of making things happen in the world of music! Don't "plan" anything related to the music industry, as it's in flux – just work on being the most versatile and sociable musician you can be and you'll do just fine.

Stornoway by Sally Jane Thompson.
Who are your most revered musicians and what do you find so inspiring about them? Have you ever met your idols and if so what was it like?
Brian and Jon's first ever conversation was about Teenage Fanclub, as they had both been er teenage fans of the band. Anyone can do vocal harmonies, but Teenage Fanclub developed a signature three-part vocal sound over the years which is distinctive and special. We supported them last year in Camden and briefly met Norman Blake; although he seemed like a very modest, unassuming kind of guy, we were pretty tongue-tied and in awe.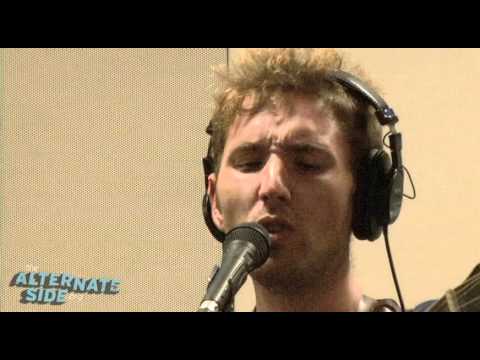 Boats and Trains
You must have a lot of dedicated fans, what is the strangest thing a fan has ever done?
A girl once licked Brian's shoe onstage in Milwaukee. She's known as The Shoe Licker locally. Also, quite recently we were followed across Europe by a young fan we thought needed help, and then it emotionally blackmailed us into bringing it home. It wasn't the same one as The Shoe Licker.

Stornoway by Camille Block.
What music are you listening to at the moment? Can you give us any tips on up and coming acts or hidden gems we may not have heard of?
We are listening to Caribou, Edward Sharpe and the Magnetic Zeros, Andrew Bird, Chapel Club and some new chap called Leadbelly.

Stornoway Phenakistiscope by Laura Frame.
We'd recommend listening to Tom Williams and the Boat, Message to Bears, Spring Offensive and Otouto.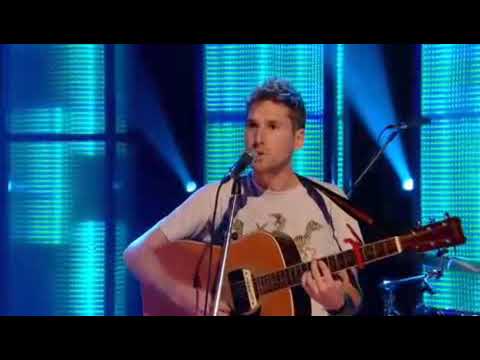 Fuel Up, live on Jools Holland
What can we expect from your performance at Larmer Tree Festival?
We've been working hard on some new bits and pieces of music which we're hoping to air at Larmer Tree. Last time we played at the festival Rob chickened out of his tap-dance, so fingers crossed it will happen this time. If not, Brian will regale you with endless facts about peacocks and mackaws; he might even write a song about them for the occasion.

Stornoway Live by Laura Frame.
You can of course catch Stornoway playing on Saturday night at this year's Larmer Tree. Read my full listing for Larmer Tree Festival here. It's going to be a good one!
Tags:
Andrew Bird, Anton Barbeau, Arthur Scargill, Beachcomber's Windowsill, Camille Block, caribou, Chapel Club, Choughs, Claire Kearns, David Merta, Edward Sharpe and the Magnetic Zeros, Euros Childes, folk, Indie, John Tavener, Kathryn Edwards, Larmer Tree Festival, Larmer Tree Gardens, Laura Frame, Leadbelly, Mackaws, Message to Bears, Michael van Kekem, Norman Blake, North Sea Radio Orchestra, Otouto, Oxford, Peacocks, Roy Orbison, Sally Jane Thompson, Spring Offensive, Stornoway, Teenage Fanclub, The Shoe Licker, Tom Williams and the Boat, Tweak, Wizbit
Similar Posts: