Wood Festival by Ben Rothery Illustrator.
This year I was soooo looking forward to camping with our baby Snarfle at Wood Festival, my favourite family friendly small music festival in the whole world.

Sadly it was not to be. The gremlin that is teething reared it's ugly head in dramatic fashion a few days before the festival, and I couldn't bear the thought of dealing with incessant nighttime screaming as our induction into camping as a family: not to mention how unfair it would be to everyone around us. You know that baby that keeps you up all night on a campsite? Yup, that would have been us. So we decided to cut our losses and drive up for a day of festival time on Saturday.

Wood Festival does everything with a big hearted ethos of responsibility: just check out the wonderful pricing system for parking fees at Braziers Park. Fortunately we are now three so I don't feel so bad about our choice of transport! We had been worried about the weather but a grey start soon gave way to a sometimes blustery but often sunny day: perfect for camping as we dolefully noted a few times. Still, we'd made our decision, and arrived tent less.

This year the kids' tent was hosted by Barefoot Books, a perfect fit for Wood Festival since they also host a cafe and community space at their main UK offices in Oxford. The friendly space featured a book stand (naturally) and plenty of areas for babies and children of all ages to hang out and play. We attended a singing session and a puppet show put on by a children's theatre company.

There was also a book signing session, and for older kids an iFOUNDSOUND workshop with musician Dan Mayfield, where old 7 inch records were given a new lease of life as a homemade miniature record player – constructed out of cardboard, coins, a needle and goggly eyes. Yes really.

There were events going on all day in a plethora of tents and casually marked out spaces on the grass: too many to list here, and too many to attend with an irritable baby, though we did try the spoons workshop (he wasn't feeling that, but then he wasn't feeling much to be honest, CURSED TEETH). So instead we tanked up on delicious seasonal local organic food from Vaults & Garden and lazed about on the grass listening to music. Here's a selection of what we heard: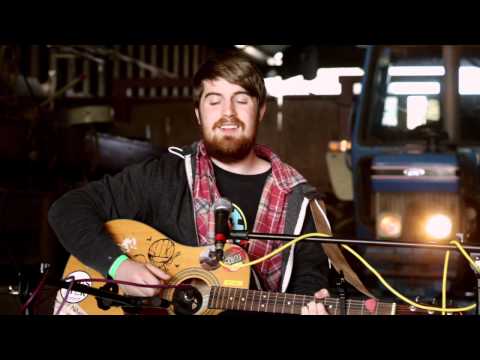 Adam Barnes is the King of Sunshine and Rainbows according to his twitter bio, but was quick to apologise for the downbeat nature of most of his songs. We enjoyed his beautiful voice and tales of woe, accompanied by only the lightest of guitar strums and keys.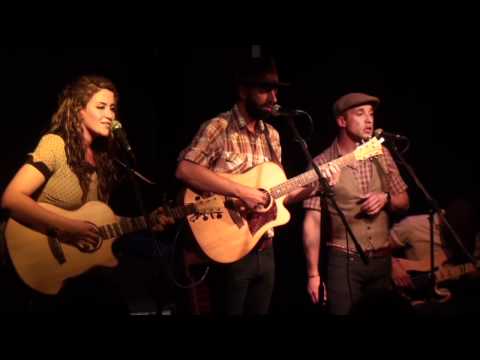 House of Hats hail from Brighton, with wonderful folk harmonies shared between the female lead vocalist and her male cohorts: the perfect thing for a relaxed festival setting. I love the artwork that accompanies their free download, why not check it out?

Flights of Helios wooed me with their woozy tunes; moody synth sounds topped off with yet another gorgeous male voice. I can't wait to hear more from these Oxford based boys.

In the Tree Tent I stumbled on the delicious voice of singer songwriter Liz Lawrence, who had a rapt audience hooked on her lilting tunes.

It was great to hear Co-Pilgrim play live: I'm a big fan of their beguiling take on Americana – you can read more in my review of their new album here.

Oxford is a hot bed of creativity, and the more I discover about the wonders of this little town the more I think, hmmmm, what a nice place to live that would be. In the meantime I'll have to content myself with the wonders of Wood Festival: the most delightful small music festival that ever there was. Why not make it your destination next year? The quality of music is always awesome, and there's no other place I'd rather take a small baby. We look forward to a more successful visit next year.
Tags:
2013, 7 inch, Adam Barnes, Barefoot Books, Ben Rothery Illustrator, Brazier's Park, Co-pilgrim, Dan Mayfield, Flights of Helios, House of Hats, iFOUNDSOUND, King of Sunshine and Rainbows, Liz Lawrence, Oxford, Pindrop Publicity, review, Snarfle, Tree Tent, Vaults & Garden, Wood Festival
Similar Posts: