Illustration by Victoria Haynes
As festival season shifts into gear, this the Brainlove Festival made a welcome return to Brixton's Windmill. Curated by Brainlove Records, drugs this annual shindig is a well-spring of the leftfield, discount and a venue like the Windmill (itself no stranger to the alternative) is a fitting setting.

Illustration by Gabriel Ayala
Being a typical Bank Holiday weekend, the weather was looking a bit grim as I made my way down to South London. Finding the inside of the Windmill be-decked with bunting and white balloons, with origami birds dangling in various nooks and crannies and hypnotic graphics catching the eye behind the stage (like some cross between The Prisoner and Blade Runner), I just caught Mat Riviere as he began his set. Accompanied by Bleeding Heart Narrative's Oliver Barrett on cello, Riviere used various digital effects and loops to create some unsettling melodies. When Barrett's amped-up cello began screeching, it reminded me of John Cale's viola at its most Velvet Underground-y, whilst Riviere's almost awkward vocal mannerisms added to the ambience.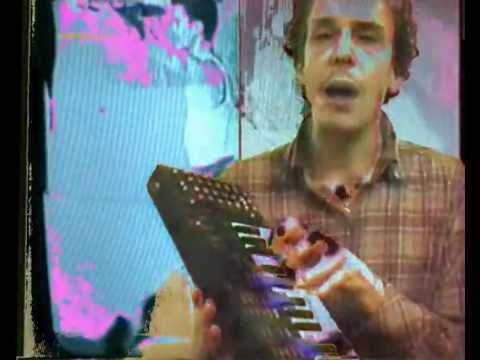 Mat Riviere – FYH
Whilst the main stage was being readied for the arrival of the next act, I nipped out to the open air stage (ie: the beer garden) to catch a bit of rockabilly from Tawny Owl. I only saw them from "stage left" as it was a bit of a squeeze to get past the bass player (not to mention a tad rude whilst mid song) to get a better vantage point. They were definitely braving the elements, as there was a hint of drizzle in the air.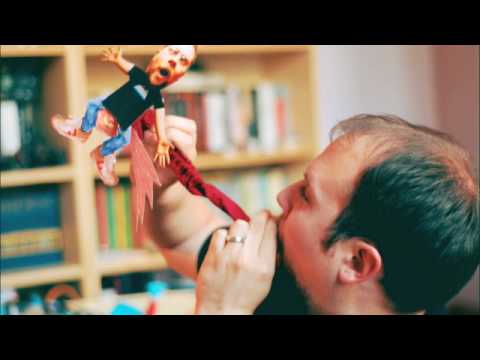 Banish Negative Thoughts
Back inside, Cardiff's Pagan Wanderer Lu was taking to the stage. I'd caught him once before, somewhere in deepest Kennington a couple of years ago, and had been mightily impressed. His set today consisted mainly of as-yet unreleased material (whilst taking a break from music, he'd accidentally "written a new album", as you do!). There was still the random electronic effects mixed with the guitar and the witty, acerbic lyrics, and tracks like The Kids and Number Station bode well for his new long player.

Tom Milsom by Sarah Alfarhan
It was time to head outside again for Tom Milsom. A witty blue-bobbed multi-instrumentalist (today sporting an electric ukulele and keyboards), Milsom had previously caused a bit of a stir with his Youtube page and a series of solo and collaborative releases.
Tom Milsom – NEW INDIGO!
Having recently returned from SXSW and playing support spots to the likes of the Joy Formidable, Leeds based six-piece Bear Driver were next up on the main stage. They were probably the most straight-forward of all the bands I saw, with expansive guitar-driven tunes matched with boy-girl harmonies. There was some frenetic fretwork from the impressively coiffured lead guitarist, though the bass player had to be relegated to the main floor as the Windmill's stage was too small to fit everybody on!

Bear Driver at BrainLove Festival by Sam Parr

BearDriver by Michelle Pegrume
The clouds had cleared by the time Rob St John took to the outdoor stage, and as the glorious May sun illuminated the banks of council flats that encircled us, and the Gatwick-bound jets droned overhead, it created a weird contrast to his darkly tinged folk.

Rob St John at BrainLove by Sam Parr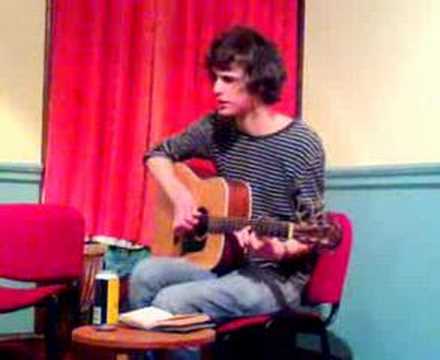 There was a definite Baltic flavour to this year's Brainlove Festival, and one of those ingredients was Estonia's Multiphonic Rodent (aka Erkki Hõbe). Quite literally a one-man band, Hõbe utilised looped drums, clarinet, flute and keyboards to create an amazing layered, almost freeform beat.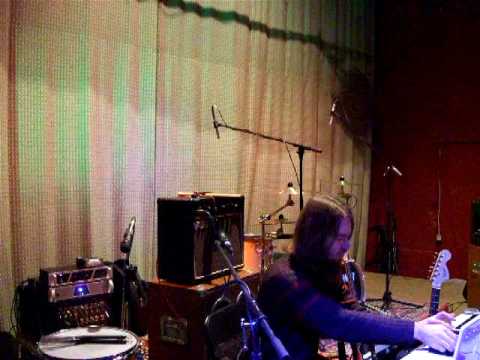 Dusk was falling as David Thomas Broughton began his eagerly awaited set. Ploughing a similarly dark folk furrow as Rob St John, and with a distinct and slightly unsettling vocal style, Broughton augmented his guitar with electronic effects, even playing a bit of impromptu percussion on the wooden tables and empty pint glasses before him. A flash of mordant wit was evident as Greggs bakers cropped up in one of his songs, but the eeriness returned at the end of his set, as he unplugged his guitar and moved away from the microphone, so that the remnants of the song drifted on the Brixton breeze.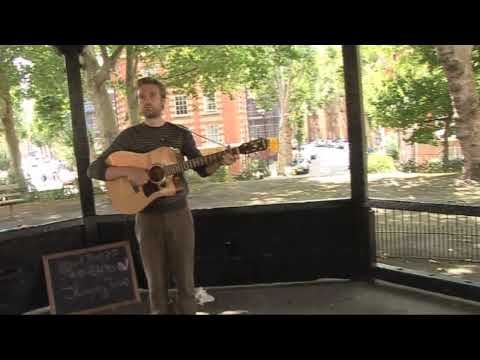 Staying True.
As the outdoor stage closed up, everyone moved inside for the entrance of Estonia's Kreatiivmootor, and I, like most of the audience, didn't know what was about to hit us. Seemingly more of a loose collective than a band, Kreatiivmootor (apparently it means 'creative engine' in Estonian) laid down some juicy beats and samples, topped with a dizzying mix of discordant, almost free jazz saxophone, percussion, electronic effects and distorted, probably improvised vocals. Their sheer energy and the hypnotic insistence of their beats made it impossible not to bust a few moves, and there were plenty of calls for an encore when their astonishingly lunatic set finally juddered to a halt.

Illustration by Gabriel Ayala
Probably the act I was most looking forward to seeing was Amelia's Magazine favourite and Brainlove Festival fixture Napoleon IIIrd, who was set to give us a run through of his acclaimed second album, Christiania. I've seen him a few times over the last couple of years, most recently backed by a full band at the Slaughtered Lamb, though tonight he was just accompanied by Sky Larkin's Nestor Matthews on drums. Matthews is an expressive percussionist in literally every sense (as anyone who's been to a Sky Larkin gig will know), and he provided a solid backing throughout. Sporting a bowler hat, Napoleon IIIrd himself was typically immersed in the music, whether laying down some guitar or tinkering with his laptop and effects units, and there were his uniquely impassioned vocals.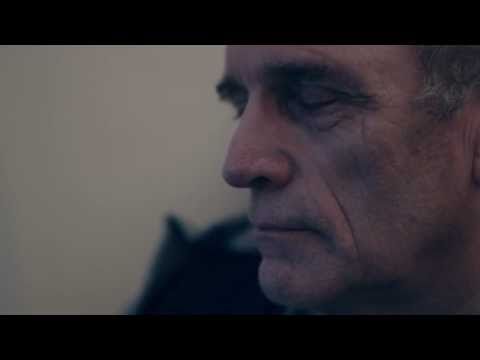 Unknown Unknown
A bit of a technical glitch at the close of the first song, the Unknown Unknown (caused I think by dodgy cables), was soon rectified and we were up and running, with a storming Leaving Copenhagen leading us into the rest of the album. What drew you in even more were the specially prepared visuals that have been an ever-present at his most recent shows, slightly trippy effects which also included a looming image of Napoleon IIIrd appearing behind Matthew's drum kit.
Leaving Copenhagen
Headliners tonight were Edinburgh's Meursault, who took to the stage with, unless I was very much mistaken, Rob St John on harmonium duties. Though I wasn't familiar with their material, I knew that they'd be making waves the last couple of years with two albums, plenty of airplay and a string of festival appearances. Coalesced around the distinctive tones of Neil Pennycook, the band are quoted as describing their sound as "epic lo-fi", and on the evidence of their set, it was hard to disagree. In fact, after the exuberance of the two preceding sets, Meursault just seemed a bit too down tempo to me, until their set finally sparked into life with the encore.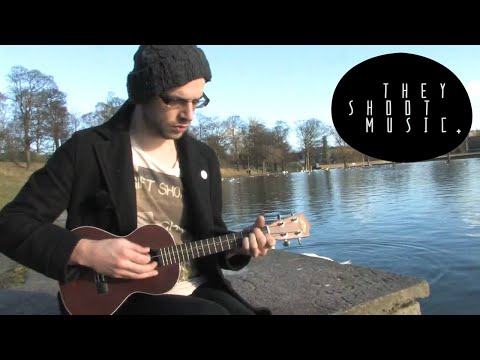 Meursault – One Day This'll All Be Fields / THEY SHOOT MUSIC
And so, the Brainlove Festival wound down for another year. It was another quality line-up, full of the weird and wonderful (and, this year, Estonian), though my only quibble (apart from missing out on a Windmill barbecue yet again!) was with the change of pace at the end. Still, Napoleon IIIrd marches on triumphant, Pagan Wanderer Lu promises much with his new offerings, and we're sure to hear much more of the likes of David Thomas Broughton in the near future. After what was on show at the Windmill today, the prospect of a Brainlove Festival 2012 is a tantalising one.
Tags:
Bear Driver, Blade Runner, Bleeding Heart Narrative, Brainlove, Brainlove Festival, Brixton, Christiania, David Thomas Broughton, electronic, Estonia, folk, free jazz, freeform, Greggs, Indie Rock, John Cale, Joy Formidable, Kreatiivmootor, leftfield, Lo-fi, Mat Riviere, Meursault, Multiphonic Rodent, Napoleon IIIrd, Oliver Barrett, Pagan Wanderer Lu, Prisoner, Rob St John, rockabilly, Sky Larkin, slaughtered lamb, sxsw, Tawny Owl, Tom Milsom, Velvet Underground, Windmill
Similar Posts: