Jessica Bumpus of Vogue gets the Naomi Law treatment. Here's her blog in case you missed it previously.
Naomi Law has taken a rather circuitous route towards the land of fashion illustration. She left her graphics degree somewhat disillusioned, view came to London and quickly landed a job in e-commerce – it was only when our erstwhile fashion editor Matt Bramford prompted her to start drawing again that her love of fashion illustration was reawakened. Since then she's been scribbling away furiously on her wacom tablet – churning out the most amazing illustrations from a beautiful fusion of watery digital layers.

Fiona O'Grady of Save Our Shoes wrote a lovely blog about how much ACOFI had inspired her.

Our official afternoon photographer Liz Johnson-Artur strikes a typical pose in her fabulous leggings – CHECK DEM! Much admired, but Liz was keeping their provenance firmly under wraps goddamit.

Returning the favour she drew fellow illustrator Michelle Urvall Nyren, eyes downward as if fixed on her sketchpad.

Tamara of 6 Day Riot captured her imagination in this image.

She also created this wonderful image from a photograph of my three former and current fashion editors – Jonno Ovans now works with the Ethical Fashion Forum, Matt is obviously still here, and Sally Mumby-Croft has never really left. As well as being a super talented film-maker she also regularly contributes to both the art and fashion sections. Matt and Sally were of course completely indispensable on the day of the ACOFI launch.

Naomi Law at work. Photography by Liz Johnson-Artur.
You can follow Naomi Law on twitter on @nimlawdraws and don't forget you can buy Amelia's Compendium of Fashion Illustration here, with a special 10% if you use the discount code ACOFI LAUNCH up until the 28th February 2011. Here's the gorgeous Naomi talking about how she creates her artwork in my youtube interview: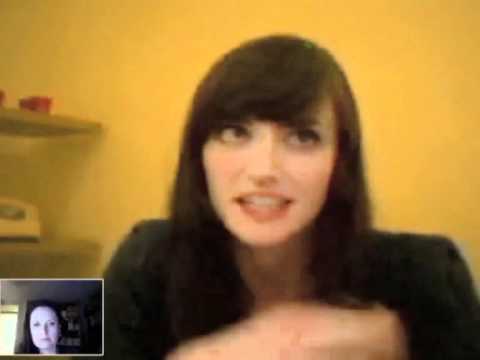 Tags:
6 Day Riot, ACOFI, Amelia's Compendium of Fashion Illustration, Ethical Fashion Forum, Fiona O'Grady, Jessica Bumpus, Jonno Ovans, Liz Johnson-Artur, Matt Bramford, Michelle Urvall Nyrén, Naomi Law, Nim Law Draws, Sally Mumby-Croft, Save Our Shoes, Tamara Schlesinger, vogue
Similar Posts: