Morphopolis is a visually stunning adventure game lovingly crafted by two architecture graduates and designers, Dan Walters and Ceri Williams. It was inspired by two other games: Machinarium and The Tiny Bang Story, with players taken on a lucid and fantastical journey of transformation and discovery that enables them to explore and interact with beautifully illustrated scenes to find hidden objects and solve puzzles.

Morphopolis won the Association of Illustrators Award in the Design category for New Talent and will be on display at Somerset House in London during October before touring nationally. I asked Ceri to explain the process behind their creation, and he was happy to oblige.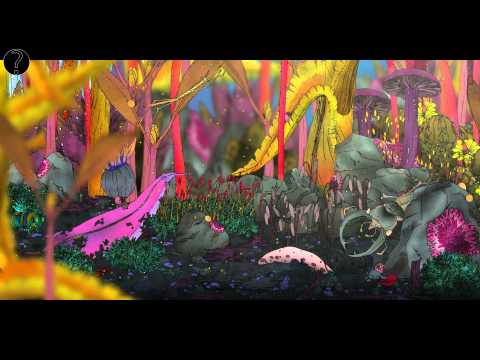 Morphopolis is an independent game conceived and produced Dan Walters and myself. The production began in July 2012 and has continued as a part time project alongside professional work. Dan and I met whilst studying a the Welsh School of Architecture in Cardiff and he subsequently qualified as an architect before quitting the profession to become a games developer. He asked me to collaborate on a project last year since he wanted to work with an illustrator who did not have preconceptions about video game art direction.

We set about trying to create a game that would appeal to a broad audience regardless of age, gender or previous experience playing games. The narrative and tone for the game came from this starting point and we hope that the natural insect world taps into people's innate curiosity and reminds the player of a time when they have peered into the undergrowth to quietly observe the bugs and beetles. This idea of looking closely at a micro world is a fascination that we think all people have shared at some point in their lives, usually as toddlers and children.

The game is a hidden object adventure, which is a genre sometimes known as point-and-click. Essentially its a bit like an interactive Where's Wally with extra puzzles and interaction within the scenes. Players must uncover puzzles and find items hidden around the scene to progress in the game.

The game explores the idea of metamorphosis and increase of scale. Each chapter sees the character changing into a larger insect and therefore seeing more of this larger world that they inhabit. As the chapters progress the natural environment starts to take on a more architectural language with intertwined roots becoming huge cathedrals and plants becoming canopies. There is also this architectural quality at the smallest scale where blades of grass become skyscrapers and individual plants become huge landscapes.

The art style was developed to reflect this intricate and lush world. A number of ink washes and pencil markings where created to form texture layers used within the colouring process. To create the scenes large drawings were produced as chapter 'blueprints'. These included the whole chapter with various scenes and the routes for character movement, puzzles and interactions. From these the various parts were traced off and turned into pen line drawings which were scanned before being coloured in Photoshop. Each element of the scenes were created as individual layers to allow for larger compositions to be made and the scenes to be grown organically. These images were then uploaded to an editing software which was created by Dan especially for this game. Components were added to scenes or composed to make animations and puzzles were added.

The game currently exists as an Open Alpha which is a playable but unfinished version available for purchase from our website. We are working towards releasing the finished version this year and hope to coincide the launch with an exhibition at Somerset House which shows the game alongside other winners of the Association of Illustrators Awards. While we finish off the game we're incorporating as much feedback as we can get so it would be fantastic to hear any thoughts from your readers. (please do leave your thoughts below in the comments section x)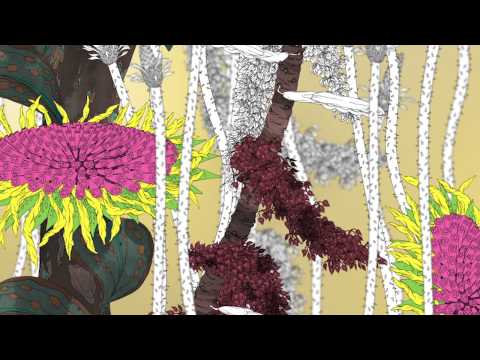 Hear Dan and Ceri talking about the game above. Isn't Morphopolis beautiful? You can get involved with Morphopolis here.
Tags:
Adventure Game, Association of Illustrators Award, cardiff, Ceri Williams, Dan Walters, game, Machinarium, Metamorphosis, Morphopolis, New Talent, Open Alpha, Photoshop, Point and Click, Somerset House, The Tiny Bang Story, Welsh School of Architecture
Similar Posts: