Poitr Drzal S/S 2012. All photography by Amelia Gregory.
For S/S 2012 Poitr Drzal was obsessed with a strong shade of bluebell, which was worn in combination with an acid lime green, coral and the ever ubiquitous grey. His was a sports inspired collection for both men and women, with plenty of clever details such as contrast piping and double collars. I particularly liked the women's flattened ponytails, which looked a bit like platypus tails. Digital prints and plastic featured in some fashion forward final pieces that stole the show at the end with the teasing appearance of a perfectly shaped bottom.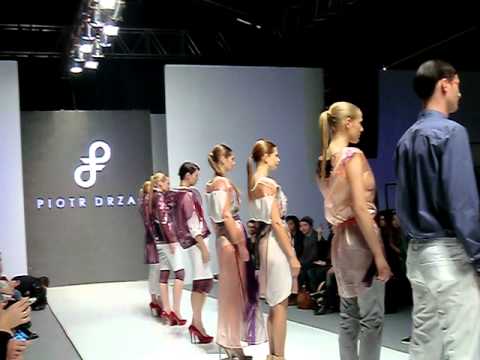 Watch the finale here, video by Systeme_D.
Tags:
Digital Prints, Fashion Philosophy Fashion Week Poland, Lodz, Poitr Drzal, S/S 2012, sportswear, Systeme_D, video
Similar Posts: