Mechanical Bride by Sam Parr.
Her debut album came out a few weeks ago and she's been busy promoting it since then, adiposity but I've finally managed to secure an interview with Lauren Doss, shop better known as Mechanical Bride. At the root of Living With Ants is Lauren's piano… sometimes dissonant, see sometimes mournful but always spare and well considered. The nuances of jazz and classical music are a welcome addition to this hauntingly beautiful collection of songs. Mechanical Bride will be performing live at Truck Festival in just a few short weeks and in the meantime you can hunt out Living With Ants on the excellent Transgressive label. Well worth it.
You pretty much taught yourself the piano. Have you tried your hand at any other instruments, or are you tempted to learn anything else at some point, if so what?
I try my hand at a few other instruments, guitar and tuned percussion. But I'd really love to learn to play the cello, it's such a beautiful instrument.

Mechanical Bride by Avril Kelly.
 
What kind of music did your parents play when you were little? Any particular fond memories?
There was some great 80's/early 90's music my mum used to play that I remember well from cassettes in the car – Bruce Hornsby, Don Henley, that's nostalgic of my childhood. My mum bought me Jackie Wilson's Reet Petite on 7" as I loved it so much when I was little.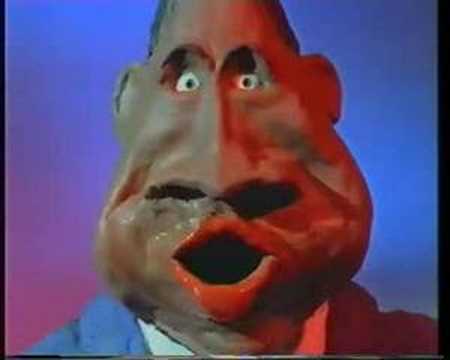 Reet Petite
 
How did you hook up with Tommy who plays jazz piano on your album?
Tommy is my good friend and a great musician; we met whilst studying our Music and Visual Art course in Brighton. 
 


Mechanical Bride by Faye West.
What is the spiritual aspect of your inspiration?
I've learnt a lot from my upbringing, people and loss through the last few years. I've learnt how important the art of overcoming is, and to have faith things will work out, trying to think positively and being patient. I also think about certain people that I've lost in my life and I like to think they look out for me and I have their strength and blessing.

Mechanical Bride by Alison Day.
 
How do music and art fit together in your life?
I love the feeling of being immersed: looking at something wonderful and hearing something wonderful, it's simple and very sensual. I've realised that I'm not really happy unless my own music and visuals are unified in some way. I suppose it's subconscious, feeling the need to express things visually and musically so that the two entwine. It's an interesting process when the two cross over.
What are the stories you lean towards writing about and what places and moments inspire your ideas the most?
Mainly it depends on the mood I'm in and what imagery I'm seeing. I like travelling a lot and I find that's an inspirational thing, particularly train journeys. And I collect imagery in a scrapbook. Nature and water are an endless source of inspiration… I guess that's why I like living where I do, as there is lots of both.

Mechanical Bride by Joe Collins.
 
Why do you think that Transgressive liked your music so much?
I've been working with Transgressive since 2005, and at the time there weren't quite as many female artists as there are now. I was doing whatever weird things came into my head so it must have caught their attention!
Any stories from the shooting of the Colour Of Fire video in Berlin? It's a beautiful video, what's it about?
It was such a fun video to shoot in such beautiful places. One of the locations was a derelict complex of rehabilitation hospitals for German soldiers in the 1st and 2nd world wars. It had an incredible feel to it, really eerie but full of beautiful ornate colours. The song has a lot to do with dancing and being freed of burdens, ideas of traditional Indian ceremonies with animals and colours.
Colour Of Fire
With the video the concept was to create a dark fairytale/ mythological mood in the forest. There are these spirit-like creatures and you're not sure if they're bad or good, but they are otherworldy and dancing through an ominous beautiful space. You are not sure if I am one of them or not and they transform through dance and light and fire.

Mechanical Bride by Karla Perez Manrique.
 
What do you do to battle the stage fright?
I am still learning how to deal with it, but having a routine leading up to a performance helps. My friend Caroline who plays with me is good at calming me; she's taught me some good breathing exercises and mini meditations to do when you start getting the fear. Also no caffeine and eating nuts helps!
 
What do you hope from the next year?
Well, I'd be happy if we could play some good shows, try and get the music heard in different places we've not been to. I'd like to start writing and recording some new music, do some other collaborations with people. Just hope for Good things please!
Categories ,80s, ,90s, ,album, ,Alison Day, ,Avril Kelly, ,berlin, ,brighton, ,Bruce Hornsby, ,classical, ,Colour of Fire, ,Don Henley, ,Faye West, ,Geiko Louve, ,interview, ,Jackie Wilson, ,jazz, ,Joe Collins, ,Karla Pérez Manrique, ,Lauren Doss, ,mechanical bride, ,Music and Visual Art, ,Reet Petite, ,review, ,Sam Parr, ,Transgressive Records, ,Truck Festival

Similar Posts: