Foxes! by Kathryn Corlett.
Foxes! are husband and wife team Adam Bell and Kayla Bell, joined by Al Grice and Matthew Thwaites. Together they create beguiling indie music accompanied by some great lo-fi visuals. Dance along to the sing along likes of Who Killed Rob? or exhilarate in the rolling rock of Oh Rosie. From the creation of their own record label, Big Salad Records, to their fun homemade videos, here's a band doing it their way… Adam answered my questions.

Your new album was launched earlier this month, what has been the response so far?
Yes, it has been exciting and the response has been really interesting, we've had some very detailed reviews and writers seem to have found nice words to say and things that have made us think about our music and what we are doing. Releasing an album in January is quite a difficult task, as the press and retail outlets tend to be quiet in the new year. In that sense, I feel that we've started 2012 with something that will grow, I'm hoping the album will be heard by the right people and settle into something that is appreciated on a wider scale than we've known before, having existed as a DIY band for some time. I suppose what we are doing isn't necessarily in line with the big popular sounds of today and so we do rely on keen eared enthusiasts to get the ball rolling and tell everyone to love us! Saying that, there's good signs of progress already, with great press and some old fans coming out of the woodwork to show support, which has been lovely.

Foxes! by Gemma Cotterell.
Your music is a beguiling mix of twee indie and rockier vibes, what are your influences and would you say this is fair description? if not what would you prefer?
Well, the twee influence and tag which seems heavily associated with the band is an interesting one because none of us would say that we are big fans of that genre. Personally, the bands that influence me the most would be Elephant 6 Collective acts like The Apples In Stereo, Of Montreal and Neutral Milk Hotel, as well as Yo La Tengo, Weezer, The La's, The Unicorns, The Flaming Lips and so on. I like the lo-fi aesthetic and the idea of writing a melody or phrase that catches in your mind and goes round and round, that's an important thing to try to grasp and a great challenge, which I always find very rewarding. I like to think of us as a rock band who write pop songs that don't necessarily follow the most expected path. I think there's space to be both strange and popular, if you have good pop ideas, there's so much you can do beyond the basic presentation of a song. As we tend to write communally, there's four minds for each idea to pass through, which gives each song a chance to pick up a variety of styles before its finished.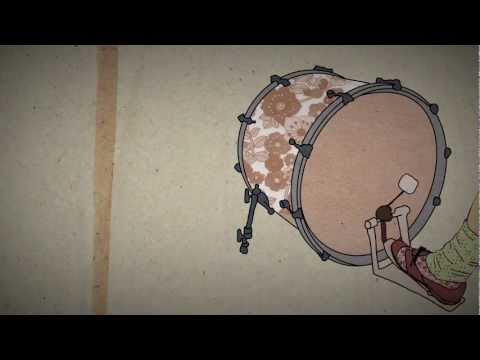 The video for Oh Rosie feature some great animation, who did you work with for this, and what was the inspiration?
Kayla made the video with Gareth Harwood. They have a little animation and design company so making music videos for relevant bands always seems like a fun idea. Kayla's artwork in general is focused around day-to-day life and it is the things she experiences in her immediate environment that she finds most inspiring (see www.mundaneappreciation.com for more of Kayla's artwork). The video for Oh Rosie is filled with things from her bedroom. Dresses, stationery, things in her handbag, her hamster (Flash) etc., combined with direct references to other tracks on the album.
 


Photography by Emily Mary Barnett.
You recently relocated to Brighton, what was the lure?
We started as a three piece in Oxford back in 2005 and moved to Brighton after the summer of 2007. Kayla and our original bass player Dan were studying in Oxford and finished their courses that summer. We were drawn to Brighton by the past to some extent, as I had lived in Brighton during my teenage years, and Kayla had immediately loved it when she first moved over from Canada in 2001. It felt like coming home when we moved back, although Oxford was very good to us and we did love it there as well.
 


Foxes! by Zoey Hardwick.
You've also set up your own label Big Salad Records, what prompted this move?
It's a combination of factors – ever since we played with the folks behind Fence Records when Kayla and I lived in St Andrews, I've been inspired by how strong the inspiration is when a group of people work together in a kind of collective. In Brighton, we know some very talented musicians and all of us seem to be involved in lots of projects, most of which never see the light of day and end up stuck on hard drives in people's bedrooms.
 


Big Salad Records was created as a way to encourage friends to get their music into the public domain and hopefully to build a similar collective to, say, the Elephant Six or Anticon labels in America. For Foxes!, we had worked with a few different labels, releasing singles and EPs but I think we reached the point where we just wanted the album out and felt we had enough contacts and experience to do that with the new label. I'm really excited about it and there's some great things in the pipeline for Big Salad Records.
 


FOXES! by Lottie Pencheon.
What is it like working as a husband and wife team?
Well it can be intense at times, but usually it's great fun. Recently Matt and Alan seem to bicker more than we do. I'll always believe there's something magical between us when we work together and it's overwhelming sometimes to think what a great creative partnership we have managed to uncover. A lot of the new songs are more directly written about our marriage and the crazy times we have been through. We are going to record the second record later this year and try to bring it all together into one piece of writing, set to the backdrop of an aquatic drama. It could make or break us!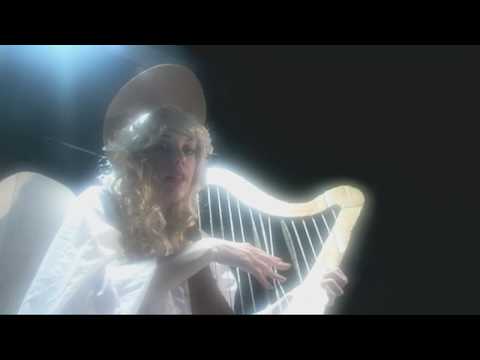 Who Killed Rob?
Where can fans catch you in 2012?
We currently have three gigs scheduled. The first is a headline show at Pavilion Theatre in Brighton on 16th February. Then we are back in Oxford for the first time in a while at The Cellar on 10th March. We are also playing a London show for Odd Box Promotions at The Wilmington Arms on 16th March.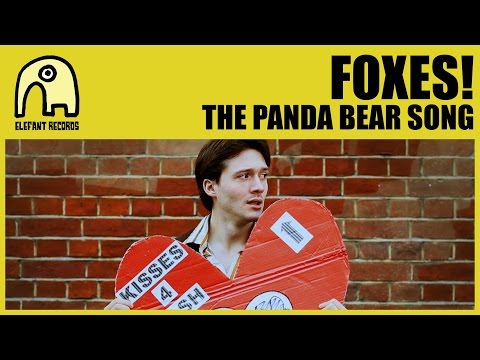 The Panda Bear Song
Foxes! by Foxes! is out now on Big Salad Records.
Tags:
Adam Bell, Al Grice, album, Big Salad Records, Elephant 6 Collective, Emily Mary Barnett, Fence Records, Foxes, Gareth Harwood, Gemma Cotterell, interview, Kathryn Corlett, Kayla Bell, Lottie Pencheon, Matthew Thwaites, Neutral Milk Hotel, Odd Box Promotions, Of Montreal, Oh Rosie, Pavilion Theatre, review, The Apples In Stereo, The Cellar, the flaming lips, The La's, The Panda Bear Song, The Unicorns, The Wilmington Arms, Weezer, Who Killed Rob?, Yo La Tengo, Zoey Hardwick
Similar Posts: