Peter Broderick by Gemma Cotterell.
http://www.itstartshear.com makes no grand entrance: I Am Piano is the softest of openers, with quiet keys gradually joined by the curling sighs of a looped violin. The vocals only makes an appearance at the end, sliding easily into the next tune. Melody, whether picked out on violin, piano or guitar is the most essential component of this album, which I think is best listened to as a whole. (As an aside, ever fancied learning the violin? Try this website for a range of affordable electric violins). Blue, written by Peter's father, is deliciously light but it isn't all airy fairy – the title track It Starts Hear references the website domain name of the album in the lyrics, complete with scratchy off beats and sampled trumpets. With Asleep things once again take a more secretive turn, female chorals creating a rolling lull in Colin. Peter then does a fair effort of singing in German for sparse Bad Words, despite confessing to a poor knowledge of the language (see below). With The Notes On Fire the album gathers speed again, with vocals entirely composed of la-las; who knew they could be so evocative? The album finishes on the beautifully sophorific Everything I Know, ending http://www.itstartshear.com with low key panache.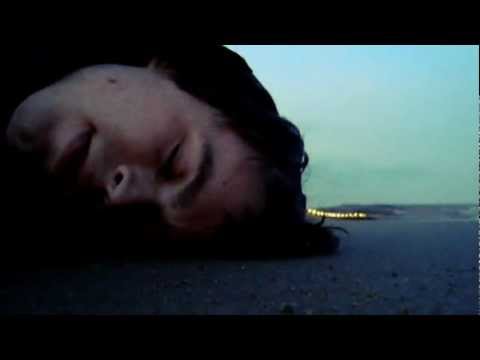 It Starts Hear
Where were you born and where did you grow up?
I was born in Searsmont, Maine (USA) and raised mostly in Carlton, Oregon.
How did you find your way into music; was it an easy and natural process or has it been a struggle to make it happen?
Both of my parents are musicians, and both my older brother and sister as well, so I grew up in a house full of music and it felt natural, almost essential, for me to take up an instrument. I started taking lessons on the violin at age 7, and also tried to play whatever other instruments I could get my hands on.

When was this album put together and what frame of mind were you in when you wrote it?
I started recording the first notes for the new album in January, 2009 . . . and from there it was a long and surprisingly complicated journey before I was able to call it finished. I think my frame of mind went through many phases and changes in those few years… everything from ecstatic happiness to complete depression and all that's in between.

Peter-Broderick. Image courtesy of Incubate.
You decided to release it via your website - what was the thinking behind this?
Well, when I first started recording the songs for this album, I realized that most of them had a real story they were based around, and I was imagining the finished album coming with some kind of book in which people could read all these ideas I wanted to share about the music. but then I thought . . . wait a minute . . . most people don't get physical copies of music these days! Most of them just download it, so they'll never see this book which, to me, would be a big part of the album. So I developed the website idea to be a place online where all listeners, no matter which format that they obtain the album in, can have access to the same notes and visuals that are meant to accompany the music. That's the basic idea.

Peter Broderick by JL Illustration.
One of the songs on the album was written by your father when he was 19, which sounds incredibly romantic! What kind of musician is he?
My father is a closet musician . . . he is very passionate about music, and perhaps at one point he had his own dreams of building a career in music, but he's terrified of performing in front of other people. I've actually never heard him sing, except for on this one cassette tape my mother kept with a recording session from 1979, where he plays the guitar and sings this one song that he wrote, called blue. I fell in love with this song when my mother played it for me in 2008, and dreamed about sharing it with the world somehow. So I recorded a cover version for this new album, plus a lovely label from Berlin, called Sonic Pieces, released his original version on a 7″ vinyl in December, 2011.

Another song is dedicated to a bird whose life you stole whilst driving – what did this make you feel and do you feel that amends can be made by means of expressing gratitude in incidences such as this?
The day I ran over that bird I felt absolutely awful… I remember feeling ashamed to be human, thinking it was so stupid that we roll around in these big machines on our smooth roads that destroy parts of nature. I wrote a long piece of text that day about how terrible I felt, and also wrote the song trespassing, and I think doing those things definitely helped me to make amends with the situation. It was an accident after all, and since I wasn't able to go back in time and undo it, I did the best I could to express my sorrow and to somehow turn something tragic into something beautiful and positive.

Peter Broderick by Gareth A Hopkins.
You've had a somewhat difficult year, what with a recurring knee injury that left you unable to walk. What happened, if you don't mind me asking? And how did you learn to cope?
There has been a great paradox in my life the last few years . . . because, the week before I moved to europe toward the end of 2007 (which is when I feel like my career in music really started), I had a very stupid accident in which I tripped over my suitcase and destroyed my right knee… and it took me a long time to figure out what was really wrong with it, and in that time I was traveling the world and doing all these amazing new things, but always feeling restrained by this physical problem. And since I waited so long before having the right operation for my knee, I developed a lot of strange habits in my body to compensate for the bad knee, and which sort of threw off the balance in my body. But I also have so many things to be thankful for, and in many ways these last years have been a dream come true, so I try to focus on the good things and to be grateful for all that I have.

How would you describe http://www.itstartshear.com and do you think that the website as a name of an album will work? (it confused me a little bit)
I'm sorry if it's confusing! But I really like the idea of the website as a title . . . and not because I'm obsessed with the internet or anything. Actually, sometimes I really hate the internet, but no matter what I think, I can't deny that it's become a huge part of our lives and has made so much possible for me. So in a way I see the title as some kind of tribute to the internet, or maybe even a statement of how our virtual lives are seemingly becoming more and more prominent and possibly even pushing reality aside… but I like the web address as a title because it brings people to the site, which I have built it as a place where people can listen to the music and read about it and see images and videos associated with the music. Any time the album is written about, it will automatically become a link to this virtual place… in my mind it makes perfect sense! Of course there is another side of me that thinks the whole idea is ridiculous . . . but it was just one of those ideas that I felt I had to try out. You'll never know how it works until you try it… (brilliant answer!)

Peter Broderick by Adrian Bischoff.
What are your plans for 2012?
2012 is a slowing-down year for me. I'll be taking a break from touring, spending more time at home in Berlin, releasing this project which I've been working on for quite a while and following the progress (or anti-progress) of this album and website… and I'm trying to pay more attention to my body, which needs some love after these years of sitting in cars and planes and trains, carrying heavy equipment in and out of buildings, and eating different foods all the time. One goal I have for this year is to finally learn how to speak German! fingers crossed.
http://www.itstartshear.com is due for release on Bella Union on 20th February 2012.
Tags:
Adrian Bischoff, Asleep, Bella Union, berlin, Blue, Carlton, Colin, digital, Everything I Know, Gareth A Hopkins, Gemma Cotterell, http://www.itstartshear.com, I Am Piano, interview, It Starts Hear, Jason Lear, JL Illustration, maine, Oregon, peter broderick, review, Searsmont, Sonic Pieces, usa, With The Notes On Fire
Similar Posts: