The Moth and the Mirror by Sarah Austin.
Honestly, This World, is one of the most marvellous albums I have heard this year – made all the more thrilling in the knowledge that it is merely the side project of a host of talented musicians more used to playing in better known bands. From anthemic opener Everyone I Know to the delicate chimes and scuzzy reverb of Boxes, the laid back jazz/trip hop inflections of Beautiful Creature and gentle lull of Oceans and Waves this is a fantastically diverse collection of songs that are drawn together perfectly by the pure vocals of Stacey Sievwright. I spoke with guitar and keyboardist Gordon Skene.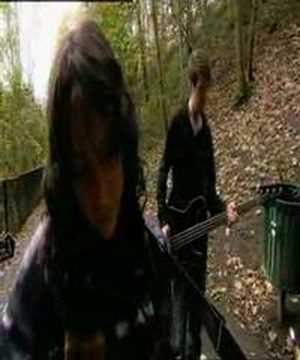 Everyone I Know

The Moth and Mirror by Jacqueline Valencia.
You are a very exciting sextet of Stacey Sievwright, Gordon Skene, Louis Abbott, Kev McCarvel, Iain Sandilands & Pete Murch, with members coming from the bands Frightened Rabbit, Admiral Fallow, The Reindeer Section and Arab Strap. How on earth did you all get together? I hear the Scottish music scene is quite small, does it ever get a bit difficult because of this (you know, relationships etc)?
Well I suppose we started out playing together as a backing band for our friend Colin (The Boy Who Trapped The Sun) – that was Stacey, Kevin and myself. When he moved down to London we decided we liked hanging out and playing together so we kept going, and wrote some songs of our own. Later we were joined by Stacey's old bandmate Iain (the Professor of Percussion) and Pete, and we recruited Louis as a sort of stand-in for me while I was away fulfilling other touring commitments. But he was ace so I came back and we both played guitar. I suppose the music scene is quite small up here, but everyone is pretty friendly towards each other and helps each other out. It's not good for personal relationships though, no. Bumping into your exes is all too easy. I suppose in a way that's good for the music, in turn.

What differentiates The Moth and The Mirror from your other respective bands? What makes this unique combination sound so fresh and new?
I suppose because we don't take it too seriously, that lifts a certain amount of pressure off us. If there's one thing scots aren't good at it's performing under pressure! Because of the way we formed (slowly, organically) there's a genuine family feel. We have a wide range of influences too, gathered from our time apart and brought together when we do get a chance to meet.

The Moth and the Mirror by Sarah Austin.
Your name is quite memorable, how did you come up with it and does it have a meaning?
It's the title of a children's story, from a dusty old book we found in Stacey's cupboard. About how the King Moth fell in love with his reflection in a mirror in an abandoned mansion, but the mirror broke and he sends his minions out nightly to search for his estranged Queen. Quite dark and romantic. At the time, there weren't nearly so many 'and the' bands around.

The Moth and The Mirror by Gareth A Hopkins.
How do you go about writing together, can you describe a bit of the process?
Usually Stacey brings us an idea or a snippet of a melody, and we take it from there; just a couple of us at first, then on to the rehearsal room. But a few were written straight off, as a band together. You can tell if it's a good idea because someone will add a part to it instantly and it blossoms from there.

How do you all find the time to get together: is there a secret formula to juggling so many musical ventures, and what do you do when you all get together (apart from make music)?
It's really hard! That's why it's taken us this long to make an album, and then almost the same time again to release it. There's no secret, I guess just perseverance and a genuine fondness for the project. When we do get together, we mostly waste the time by talking nonsense and taking the piss out of each other. Or Stacey cooks.

Stacey of The Moth and the Mirror by Jacqueline Valencia.
We've just missed your mini launch tour – where else can people see you over the coming months? 
I couldn't say at the moment unfortunately… nothing is planned (see above!), so it might be quite last minute. Best to keep an eye on our twitter feed @mothmirror or facebook page.

Who created your album cover and what was the brief, it's really quite beautiful?
Thank you! It's a piece by an artist called Fiona Watson – she also has an excellent flickr page – who Iain and Stacey discovered one afternoon last winter at an exhibition above a lovely wee bar/cafe in the merchant city. She'd already done it, and we asked her if we could use it – she very kindly agreed.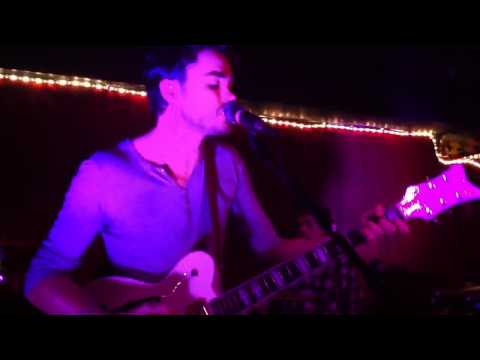 Fire
Are there any great Scottish bands that you recommend we check out that perhaps don't get the attention they deserve?
Endor and Open Swimmer just opened for us at our Edinburgh launch; both lovely, and beautiful songwriters.
Honestly, This World by The Moth and The Mirror, is out now on Olive Grove Records. Go grab yourself a copy.
Categories ,Admiral Fallow, ,album, ,Arab Strap, ,Endor, ,Everyone I Know, ,Fiona Watson, ,Frightened Rabbit, ,Gareth A Hopkins, ,Gordon Skene, ,Honestly This World, ,Iain Sandilands, ,Jacqueline Valencia, ,Kev McCarvel, ,Louis Abbott, ,Olive Grove Records, ,Open Swimmer, ,Pete Murch, ,review, ,Sarah Austin, ,Scottish, ,Stacey Sievwright, ,The Boy Who Trapped The Sun, ,The Moth and The Mirror, ,The Reindeer Section

Similar Posts: