Gabby Young by Eleanor Ballard.
Walk Away is a ballad from Gabby Young's wonderful new album The Band Called Out For Me. Here the trained opera singer and songwriter extraordinaire describes the story behind the tune and the making of the beautifully simple but emotionally charged video that accompanies it.

Gabby Young by Sarah Wharton.
Okay so Walk Away is a song about my dad, about how I wanted him to walk away from things that were draining all his energy and taking advantage of his generosity as he had just discovered a tumour on his brain and the whole family really wanted him to concentrate on getting better and keeping up his strength to do so. I woke up at 6am, sat down at the piano, pressed record on my iphone and the song was born. In 6 minutes I was back in bed knowing I had written exactly what I wanted to say to my dad. The great news is it worked- when I played him a rough demo, we got a bit emotional together and it really struck a chord home, in fact it became a bit of a in joke in the family and we would sing the chorus everytime someone was doing something we thought was a bad idea!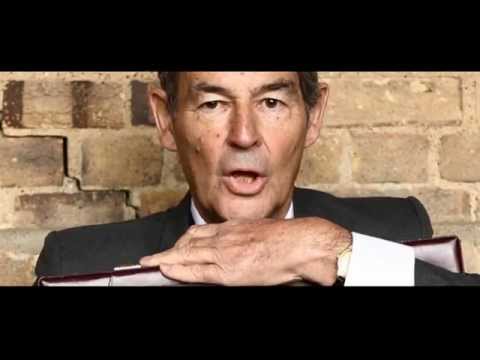 Stephen Ellis, my boyfriend, writing partner, guitarist and producer of the new album came up with a beautiful concept of dad being in the video and pieced together the simple idea of me being like a voice in his head but him syncing the words. We are an independent label and very DIY so we had basically no budget so we wanted to keep it simple and beautiful. Saul was the perfect choice to film it as not only is he a great friend but a hugely talented photographer who has taken some of the most iconic images of me and I knew he would approach this video delicately and make the aesthetic interesting, luckily he was up for doing this one and in the end the only money spent was on hair and makeup for Laura Kingma who I found through twitter the day before as the original MUA was ill!!! She did an amazing job and I loved working with her. Stephen directed the whole thing and I couldn't be happier with his work on this. I loved working with the whole team- it felt like a family affair and Gem Hall, our official band photographer, was also there capturing it all, including a mini photoshoot with me for the single cover too also Paul, the band's tuba player was helping with holding up lyrics to cue my dad (he had learnt them well but we all need a little cue!)- a great team. It was especially wonderful to have my dad there- he was so professional and now we all want him to be an actor- I definitely got emotional on and off the camera but I feel that gave it a nice effect so I didn't push it away.
Gabby Young's new album The Band Called Out For Me is out now, available from her website.
Tags:
Eleanor Ballard, gabby young, Gem Hall, Laura Kingma, Revere, Sarah Wharton, Stephen Ellis, The Band Called Out For Me, video, Walk Away
Similar Posts: