Kate Bush by Daria Hlazatova
This could never be an ordinary show. Not like some 20 minute set at the Windmill, oh no. This was Kate Bush, and Kate Bush never does ordinary. After a completely unexpected announcement, having not performed live for 35 years (aside from charity duets with the likes of David Gilmour and Rowan Atkinson)? No, this was going to be spectacular.
The thought of ever seeing Kate Bush on stage again had seemed inconceivable, so it was no surprise that, come the fateful day when no doubt tens of thousands of index fingers hovered expectantly over the refresh button, awaiting the inevitable crash of over-subscribed ticketing websites, her mammoth 22 date stint at the Eventim Apollo sold out in minutes (I was actually very lucky, and got my ticket at the second attempt). And what were we to expect from the shows themselves? There was the promotional photo, of Bush in a lifejacket adrift in the sea, and the enigmatic title, Before The Dawn. There were rumours, as there always are, of what might be performed, but nothing else. We would have to wait and see.
Kate Bush by Sam Parr
Why the enduring appeal of Kate Bush? I guess it's partly because her music is so, well, different. When she first appeared on the scene in the late 70s, popular music pretty much fell into two distinct camps, New Wave and Disco, and Kate Bush was most definitely neither. Also, there's her continuing influence, both musically and artistically, taking firm control of her career from an early stage in a very male dominated music industry.
So here we are, on a pleasant late summer's evening in West London. The Eventim Apollo (better known as the old Hammersmith Odeon) is a fitting venue – the stage where David Bowie famously "retired" Ziggy Stardust now marking the return of Kate Bush (who also closed her only previous tour here) as a live performer. With showtime starting promptly at 7.45, there was already a sizeable queue snaking its way indoors when I got there, making its way past a forlorn figure with her homemade placard saying "it's my birthday today, I need two tickets." The recently renovated foyer was buzzing with an excitement I don't ever recall seeing before a gig, with people laying siege to the merch stall. As I'd gathered from assorted posts on Twitter over the last few days, there would be plenty of scope for celebrity spotting, and sure enough I saw film director Danny Boyle at the bar, the comedy actor Stephen Mangan and someone who may or may not have been Miranda Richardson (short of actually going up and asking her, I wasn't entirely sure). It had been so long since I'd last been to the Apollo, I'd forgotten how small the auditorium is (certainly for a venue of its ilk), so even though I was right at the back of the stalls in the "standing room only" section, I still had a really good view of the stage.
Kate Bush by Lizzie Donegan
By now, almost two weeks into the run of Before The Dawn, the set list was pretty well known (as it remained unchanged for each performance), so although there wasn't the element of complete surprise about what was (or wasn't) played that there was on the opening night, it didn't really matter because you were seeing Kate Bush.
Kate Bush by Gilly Rochester
The lights dimmed and with the spoken word introduction to Lily echoing over the PA, a barefoot Kate Bush led a procession of her backing singers out on to the stage, to an immediate standing ovation. It's Kate Bush! On stage, in front of you! With her band spread out behind her, filling the stage on different sized pedestals (including a serious amount of percussion), she moved on to that perennial classic, Hounds Of Love, with the backdrop to the stage transforming into a forest at night. This first part of the show was the "hits" section, and (as we soon found out) the most conventionally gig-like part of the night. Anyone expecting any of her older songs would have been disappointed as Bush stuck to post mid-80s material – Joanni from 2005's Aerial was followed by Top Of The City from 1993's The Red Shoes, featuring a performance proving that any cobwebs on those vocal chords had well and truly been dusted off. A fair bit of interpretive arm waving had been going on from a girl just along the row from me during Top Of The City, and I think she must have gone into overdrive at the unmistakable opening of (an extended) Running Up That Hill. The opening part of the show finished with King Of The Mountain, another song from Aerial, before a screen dropped in front of the stage, with a projection of storm clouds thrown upon it, and the auditorium was showered with what at first seemed like confetti, but which upon closer inspection turned out to be intricate slivers of paper bearing lines from Tennyson's The Coming Of Arthur, heralding the onset of The Ninth Wave.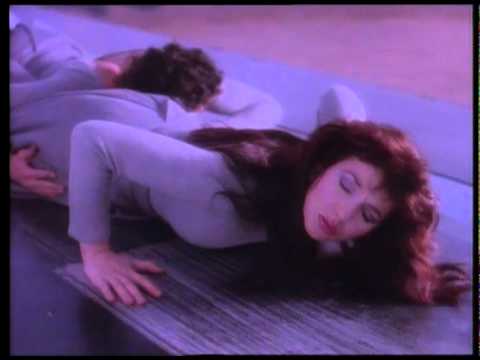 The Ninth Wave (based around the idea of a woman adrift at sea at night) is the conceptual second side of the Hounds Of Love album and, along with An Endless Sky Of Honey (from Aerial), forms the centrepiece of the Before The Dawn show. This is where we transcend the regular notion of a concert and move into something which is more theatrical, yet not quite theatre – with costumed dancers, impressive props, filmed inserts and a "helicopter" buzzing the audience, it's more of a multi-media experience. Indeed, as Kate Bush notes in the beautifully created programme, she enlisted the help of renowned theatre director Adrian Noble and author David Mitchell (who provided some of the dialogue) to help realise the production. It also explains, on the one hand, why Before The Dawn hasn't toured other venues (the logistics of continually dismantling and then reassembling the set) and also why the Apollo was chosen over other venues (intimacy versus an aircraft hangar sized auditorium).
Kate Bush by Daria Hlazatova
Starting with a short film depicting an amateur astronomer (played by Kevin Doyle) who picks up a ship's distress call, we then move to another filmed piece (shot in a water tank at Pinewood Studios, resulting in a case of mild hypothermia!) with Bush in a life jacket lost at sea, singing And Dream Of Sheep. The stage is transformed with what resembles the remains of a sunken ship's hull, with billowing fabric mimicking the rolling waves, dancers in skeletal fish heads attempting to claim the heroine for the Deep, and later on a giant buoy appears to offer hope for salvation. Before Watching You Without Me a surreal, Lynchian living room set is wheeled on stage for a brief sketch featuring the heroine's husband and son, with Bush making the kind of appearance from nowhere that could easily grace a Japanese horror film!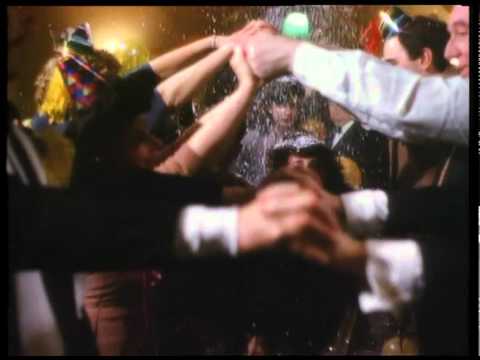 After a 20 minute interval, we were on to the Sky Of Honey segment, with the band repositioned stage right and, instead of a cold forbidding atmosphere, it's all warm hues and a backdrop of beautifully rendered projections of birds. On Aerial, this section has less of a narrative arc, compared to the Ninth Wave – Bush explains that Sky Of Honey was originally intended to be about the relationship between light and birdsong, and about "us, observing nature." On stage, it's fleshed out with a fuller role given to the character of the painter, now played by Bush's teenage son, Bertie (who even gets his own song, a new composition called Tawny Moon). Bush spends most of this set at the piano, and, for me, there are also two actual WTF moments that crop up too (more of which later).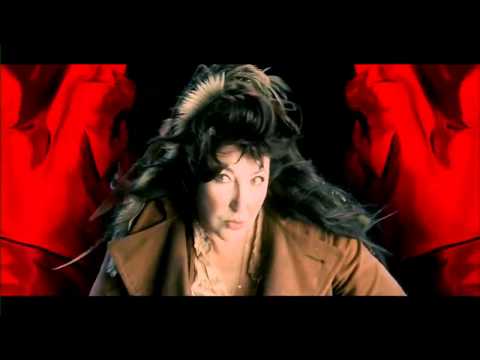 As the Prelude plays, the scene is set with one of the two protagonists of the piece, a child size wooden artist's dummy (operated in an unusual, unique but very effective way by an ever present puppeteer) being locked out of a giant set of doors. The dummy then generally wanders around, interacting with the band and the other performers, and generally getting in the way of the other main protagonist, the painter. Musically, the pace picks up as we go along, from gentle piano led pieces to a spot of Spanish guitar at the end of Sunset which I noticed persuaded some of the seated audience in front of me to have a bit of a boogie. The cool groove of Somewhere In Between carries on into Nocturn before the surreal finale that accompanies Aerial – as the band members don bird masks, the artist's dummy returns on stage and it becomes alive, and starts hitting the puppeteer before running off! Didn't see that one coming… Even more remarkable, as the stage goes black at the end of Aerial, the lights then briefly come back on and you see Kate Bush suspended in the air, her outstretched arms are wings, and the stage goes black again. Kate Bush has turned into a bird!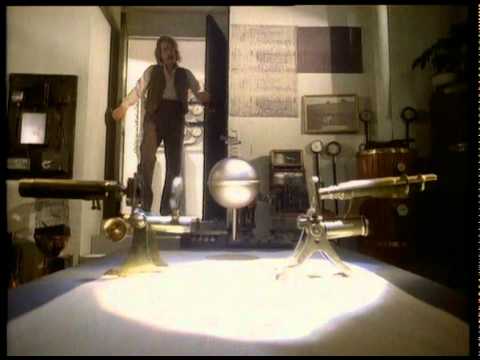 Well, how do you follow that? With an encore, of course. Bush returned to the piano for a solo rendition of Among Angels, the final track on her most recent album, 50 Words For Snow, before the band came back out for a run through that other Hounds Of Love hit, Cloudbusting. I'd lost count of standing ovations by this stage, as a smiling waving Kate Bush thanked everyone and wished us all a safe trip home. It was a strange sensation, coming back out into the foyer (past Danny Boyle getting his photo taken with random audience members), after experiencing all that, having actually seen Kate Bush on stage. I hadn't noticed floods of joyous tears (as reports from earlier shows suggested there had been) from people in the crowd, but I wouldn't have been surprised.
Well, that was that. Kate Bush on stage again after 35 years. Something we never thought we'd see happen, but will we see it again? Who knows, but if nothing else, tonight (and indeed this whole 22 date epic) has shown that Kate Bush can still surprise us.
Categories ,Adrian Noble, ,Before The Dawn, ,Danny Boyle, ,Daria Hlazatova, ,David Bowie, ,David Gilmour, ,David Lynch, ,David Mitchell, ,Eventim Apollo, ,Gilly Rochester, ,Kate Bush, ,Kevin Doyle, ,live, ,Lizzie Donegan, ,Miranda Richardson, ,Pinewood Studios, ,review, ,Rowan Atkinson, ,Sam Parr, ,Stephen Mangan, ,Tennyson, ,Windmill, ,Ziggy Stardust

Similar Posts: