Nancy Elizabeth by Simon McLaren.
Simon Says Dance is the second single to be taken from Nancy Elizabeth's new album, Dancing, which was released on The Leaf Label in May 2013. It is an accidental song, according to Nancy, who wrote it on the piano in the middle of the night after she'd been out dancing. It wasn't initially intended for inclusion on Dancing even though thematically it's a perfect match, and the single version is radically different to the one that appears on the album, descending into a mesmerising drumbeat with a big bassline. Nancy Elizabeth explains the making of the accompanying video below.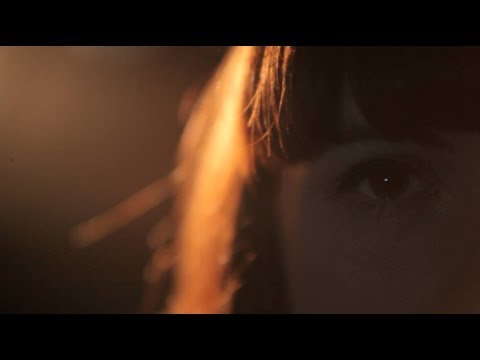 The video is a celebration; a meeting of friends in colour and light. The song is a lighthearted poem about reflections, patterns and rhythms that happen between people so I wanted this to be the main focus in the video. That is why it is focused around dancing. 

These friendly, lovely women at Bloc and Blur, a film making company in Manchester, were up for making a video for Simon Says Dance, so we found a day on which we all had to get out of bed at an unholy hour. The video shoot started at 7am – with a large team of crew carrying heavy gear into Islington Mill, ant like. I got there for 9, along with my good friends Gonzalo, Nula and my soon to be friend Ella. We moved into a derelict building in Manchester city centre and and Gonzalo and Ella ran around on the beautiful staircase being filmed. I sat on my coat in a dusty room waiting to be needed. I wasn't needed for ages, luckily Nula was keeping me company and keeping me sane. It was freezing. We then moved along, back to Islington Mill. Some amazing people had dressed the attic with fabrics and bunting. My friends were waiting for me up there. Someone put on some tunes and we all danced around while a load of people moved in and out with cameras, filming us. Gonzalo and Ella did some great moves and looked beautiful. Then it was time for me. FInally. I sang along and did some twirls for the camera. The wonderful director did the rest. They all worked so hard. I am very grateful to everyone who came down to dance or hold a camera. It was a really great day.

Nancy Elizabeth is on tour with her new album throughout June, including an appearance at this year's Beacons Festival. The track can be downloaded for free from Nancy's Bandcamp. Dancing is out now on The Leaf Label. Read our interview with Nancy Elizabeth from 2011 here.
Tags:
Beacons Festival, Bloc and Blur, dancing, Islington Mill, nancy elizabeth, Simon Mclaren, Simon Says Dance
Similar Posts: