Vandaveer by Gemma Sheldrake.
Dig Down Deep opens the latest album from Vandaveer of the same name. It's a rousing ditty that traces the journey of a merry band of vagabonds as they traverse a snowy landscape. Well that's what happens in the brilliant video at any rate, this site on which Mark Charles Heidinger is joined by the delightful harmonies of Rose Guerin. Vandaveer is steeped in old world folk and southern roots, web but there's a driving beat that keeps this album moving forward no matter how keenly it looks to the past… pounding cello or sparse piano keys accompanying the duelling voices of Mark and Rose as they narrate stories of war and loss, love and life. I'd be hard pushed to pick out a favourite tune from this wonderful and emotionally rich album. Just buy it, okay? But first, here's a Q&A with the man behind it all: Mark Charles Heidinger.
Dig Down Deep is your third album. How has your sound and approach changed since your first album?
Vandaveer essentially started out as a fling with my first record, then turned into something more serious for me a short time later, so I suppose I'm a bit more conscious that it's a career of some sort these days. I can't really say precisely how that has affected my sound or approach to writing and recording, but I'd like to think that with age comes better filtering. I'd like to think I've become a bit more discerning, but I'd be foolish to declare such a thing to be wholly true, for that would be anything but discerning.

Vandaveer by Daria Hlazatova.
What is the title single Dig Down Deep about? It's a very cold looking video… was that painful to film?! I imagine there were a lot of cold fingers.
I suppose it's about the great getting on with things. Life is incredibly beautiful and profound, but it's also full of heavy sadness and tumult. It can be quite a struggle to remain buoyant and focused. But it's important and more than a bit comforting to know that this is a common experience. As for the video, yes, it was very, very cold. 8 degrees Fahrenheit cold. Took two days to shoot in Long Island, NY this past January. I've never known such cold. But we did it, and that's the point I think. It all made sense. A cold, painful sense of accomplishment.
Who are the rag taggle band of followers in Dig Down Deep?
True believers, esteemed colleagues and luminaries, each and every one, deserving of accolades galore for bearing with us that very long weekend. Musicians, painters, photographers, singers, comic artists, lovers, tenders, fixers, and great conquerors of cold. But most importantly, they are our friends.

Vandaveer by Fawn Carr.
There is a very old world feel to your music and to your imagery – why do you think this is?
I can't really say why that might be the case, but as the world is in fact a very old place I think it makes sense that music seems to reflect that. What we do as Vandaveer is contemporary by default, but themes and ideas can be quite old at their core, and I've always considered myself a thief and a pilferer, musically speaking. But I think that's the way this game is played in general, really…

Vandaveer by Neonflower.
How have your Kentucky roots come to the fore in recent times?
From a purely logistical viewpoint, Kentucky is all over and inside each Vandaveer record. My longtime producer/studio collaborator, Duane Lundy, has a wonderful studio in Lexington, KY, so we find ourselves working there quite a bit. In addition, we end up with a lot of our friends from Kentucky playing on the records… Amazing folks like Ben Sollee, Cheyenne Marie Mize, Justin Craig and Robby Cosenza (they of These United States infamy)… Kentucky is in my bones. From the songs to the studio to the folks who we make music with. Then there's the bourbon…

Vandaveer by Katie Chappell.
Have you ever had any really dodgy jobs to support your music career, and if so what was the one you hated the most, and loved?
I think every job is dodgy in some respect, playing music amongst the dodgiest, honestly. The fact that I call singing songs a career is quite dodgy. The best job I ever had happened to fall in my lap straight out of college. I was actually paid a handsome monthly sum to write music trivia questions for a dot com before the bubble burst. Doesn't get dodgier than that.

Vandaveer by Vanessa Lovegrove.
Why do you think you often don't like your own songs once you've recorded them and is there any remedy for this?
Did I say that? Firstly, I can't be trusted. Secondly, recordings are more like polaroid snapshots of songs, really. They shouldn't be treated as definitive versions in my book. That being said, they do end up serving some sort of archival role, so you want them to sound satisfactory. I find recording to be an entirely arbitrary process. Who's to say that a song should only have 8 tracks or 64 tracks on it? When is too much too much or too little too little? The fact that you have to call a song finished at some point in the process is what I find frustrating. I like to think of songs as living things. They change over time. But recordings stay the same.

Vandaveer by Rhiannon Ladd.
How did your relationship with singer Rose Guerin come about?
Rosie and I met during the heyday of a little folk collective we had in DC called The Federal Reserve. Was a ramshackle bunch to be sure, but it produced golden memories for me. Meeting Rose and casually stumbling into a musical relationship was one such moment. She is truly special.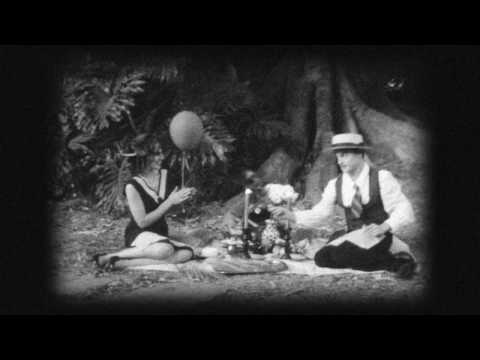 Woolgathering.
What are you most looking forward to next time you come to the UK?
I am most looking forward to the next time we tour the UK. Everything else will be dessert.

Vandaveer by Nicola Ellen.
Dig Down Deep by Vandaveer is out now.
The Nature of Our Kind
Categories ,Ben Sollee, ,Cheyenne Marie Mize, ,Daria Hlazatova, ,Dig Down Deep, ,Duane Lundy, ,Fawn Carr, ,folk, ,Gemma Sheldrake, ,Harmonies, ,Justin Craig, ,Katie Chappell, ,Kentucky, ,KY, ,Lexington, ,Long Island, ,Mark Charles Heidinger, ,neonflower, ,Nicola Ellen, ,ny, ,Rhiannon Ladd, ,Robby Cosenza, ,Rose Guerin, ,The Federal Reserve, ,The Nature of Our Kind, ,These United States, ,Vandaveer, ,Vanessa Lovegrove, ,Washington, ,Woolgathering

Similar Posts: