My Tiger My Timing by Helena Clarkson.
I've had the hook laden sounds of My Tiger My Timing streaming on repeat over the past few weeks as I've waited for them to complete the making of the video for current single The Gold Rush, which was entirely created by fans (and is exclusively showcased below). This is typical of the DIY My Tiger My Timing ethos: the band have steadily grown a great reputation for self initiated projects, including supporting other upcoming indie bands with their very own record label. Debut album Celeste is the culmination of many years of taster releases, and perfectly showcases the band's combination of post punk sensibilities and delicious dark pop melodies. Make sure you download it now! But read this first…

How do you keep your music making DIY and why is this important to you?
Doing this DIY thing started out as necessity because no bugger wanted to 'sign' us, or at least, we didn't want to waste our time chasing fool's gold, but we quite quickly realised it was a really productive and exciting way to work and I'm not sure we'd have wanted to do it any other way in retrospect. It's important because we have a close hand in every aspect of the process ourselves, from writing, recording, production, mixing, artwork, video – it means for better or worse, this work is our own, and as close as possible to how we wanted it to be.

What's the current line up and how do you work together? Is there a ringleader, and if so who?! What is it like to have siblings together in a band?
The live set-up is me, Anna, on vocals and keys, Seb on synths and samplers, Gary on drums and James and Jamie switch between guitar and bass – everyone sings a bit too! I guess it's kind of my job to be the ringleader but we're a tight unit and we kind of read each other's minds so it's more about shared energy than anyone telling the others what to do.  James and I have always got on well and music has always been our thing, but now we're all brothers in the band – we sometimes argue, get on each others' tits, but we also love each other unreservedly and we'll never leave a Tiger behind.

My Tiger My Timing by Jane Young.
You work to promote other local bands, how has that happened and what have been the highlights of doing this?
This came about through starting our own label Snakes & Ladders – we thought if we were releasing our own music we might as well try to help out some of our friends' bands too. The highlights have been watching those same people go from strength to strength, form other bands, and continue to make great and original music. For us it's about championing creative people who might not necessarily find that support in more mainstream outlets, and it's also about bringing together a real community of artists – musical, visual, conceptual, whatever – who can benefit from collaborating with each other.

Do you have any top tips for bands to watch?
Everyone should check out Artifacts and Ornament Tournaments who supported us at our recent album launch.  We also recently toured in Europe and met some great bands – Emma Heartbeat and Shaky Foundation from Germany, Yes S Club from France and LSD on CIA from Denmark.  

My Tiger My Timing by Nanae Kawahara.
What kind of part time jobs have kept you going?
Cinemas, call-centres, office jobs, bookshops, busking, playing in other bands, selling stuff on eBay, taking out bank loans – goodness knows you can't make much of a living from music alone these days!
How did you make the video for current single Gold Rush?
We wanted to do something a bit different for The Gold Rush video so we asked friends and fans of the band to submit their own videos which we're currently patchworking into a final piece. It's looking really cool, and it's lovely to have got so many great submissions from people all over the world – the final video is going to be really special. As with all things DIY, it takes as long as it takes..!

What inspired the lyrics to Gold Rush, and what other themes recur on your debut album?
The Gold Rush was inspired by stuff I'd read about the actual gold rush in America in the 1850s. People risked everything, left their loved ones and made the perilous journey across the country in search of riches, but often when they arrived – if they even made it alive – the goldmines had already been emptied. I think there's a feeling at the moment – and not only in music – that there aren't really opportunities for people, that things glittering on the horizon end up being a trick of the light, there's a lot of disappointment and disillusionment. As a kid it really felt as though you could do anything, be anyone, but now I'm not so sure – maybe it's the curse of growing up, or maybe it's the times we're in now. I guess that is a recurring theme on the album – along with a bit of heartache and lovesickness – I tend to take a downbeat view on everything, but the melodies are pretty and there's usually a glimmer of sunshine in there too!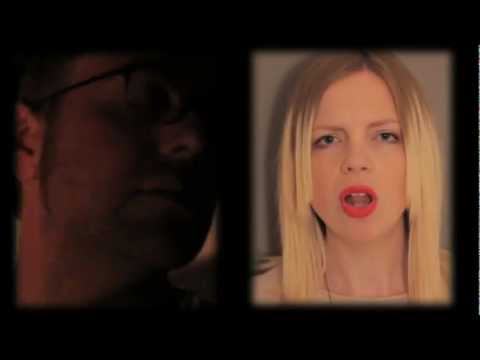 Written in Red
Celeste by My Tiger My Timing is out now. Buy your copy on itunes here.
Categories ,Anna Vincent, ,Artifacts, ,celeste, ,Emma Heartbeat, ,Gold Rush, ,Helena Clarkson, ,Jamie Harrison, ,Jane Young, ,LSD on CIA, ,My Tiger My Timing, ,Nanae Kawahara, ,Ornament Tournaments, ,Shaky Foundation, ,Snakes & Ladders, ,Yes S Club

Similar Posts: