Wagner by Karina Yarv.
Another year, another X Factor out of the way. I went through a period of not watching any telly at all, and oh how I used to poo poo this show, but then, in 2009 I got sucked in. It was the only break I used to allow myself as I was creating my first book Amelia's Anthology of Illustration – a bit of enjoyably vacuous pop culture on a plate. And it was then that I discovered the joy of X Factor watched with my twitter stream open. Trying to think of the bitchiest tweets as fast as possible has now become a something of a national sport, and I thoroughly recommend you do both at the same time once the whole bloody thing rolls around again next year.

X-Factor_Dannii Minogue wearing J'Aton Couture by Krister Selin
As for the final outcome? I couldn't stand Cher Lloyd's sneery face but thought her final effort was at least IN TUNE, whilst even on the same note the One Direction cuties struggled (harmonies, what are they?)

Cher Lloyd by Dee Andrews.
I loved Rebecca Ferguson's voice until it started to grate on my nerves, as did the fact that she could not move, even singing the danciest of songs. I quite enjoyed some of Matt Cardle's songs, but he was clearly not on form during the last few weeks. All in all, as could be predicted, I've heard better singers at small indie gigs.

Matt Cardle by Karina Yarv
My fave live performance by Matt: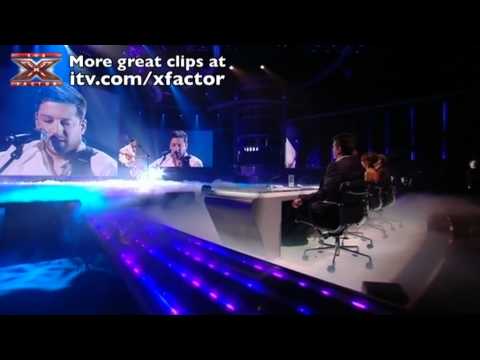 What really grabs the audience is of course the whole spectacle – the cliched dramatisations of the contestant's back stories, the ridiculously over the top stage effects and the outrageously expensive outfits and stupendous styling choices of the judges and contestants. Here, then, is a chance to revel in the sheer glory of the X Factor experience, as seen through illustrators' eyes.

The Lovechild of Jordan, Minnie Mouse and Jimmy Saville. Illustration by Abigail Daker.

Cher Lloyd by Gareth A Hopkins.

Illustration by Jenny Robins.

Katie Waissel by Karina Yarv

Cher Lloyd by Antaya Lendore

Wagbo (a character from Harry Hill's TV Burp that was supposedly the love child of Wagner and Tesco Mary) by Gareth A Hopkins

X-Factor_Rebecca Ferguson wearing Lisa Marie Fernandez by Krister Selin

Wagner by Elliott Quince.

Katie Waissel and Rebecca Ferguson by Ellie Sutton

Cheryl Cole by Antaya Lendore.

Cher Lloyd by Gemma Pharo
Tags:
Abigail Daker, Antaya Lendore, Cher Lloyd, Dee Andrews, Ellie Sutton, Elliott Quince, Gareth A H, Gareth A Hopkins, Gemma Pharo, J'Aton Couture, Jenny Robins, Karina Yarv, Katie Waissel, Krister Selin, Lisa Marie Fernandez, Matt Cardle, One Direction, Rebecca Ferguson, Tesco Mary, Wagner, X Factor
Similar Posts: