Mina Tindle 'To Carry Many Small Things' by Gilly Rochester.

Mina Tindle's Taranta by Chloe Giordano.
French folk pop singer Mina Tindle has a deceptively girly voice: sweet and high. But don't be fooled: the songs on her debut album Taranta come with strong sentiments and instantly hummable melodies whilst videos reveal her to be a saucy minx. From the jaunty tones of To Carry Small Things to the softly rolling guitar pickings of Echo and the minimal chords of Henry, the whole album is a very individual delight. And her story is an inspiring one indeed.

Mina Tindle by Jamie Wignall.
How long have you been singing, and how did it all start? What has your musical journey to this point been?
I have always been singing in a way, because there are some great singers in my family. So I have been surrounded with voices all my life. Then some of my friends had bands, and invited me to sing along with them (Toy Fight, Orouni…). Step by step, I started writing songs of my own and recorded them at home. Then I released in 2009 a 7" with Sauvage Records, a French small and great Indie label. After that, I focused for years in the recording of Taranta, my first LP that just came out.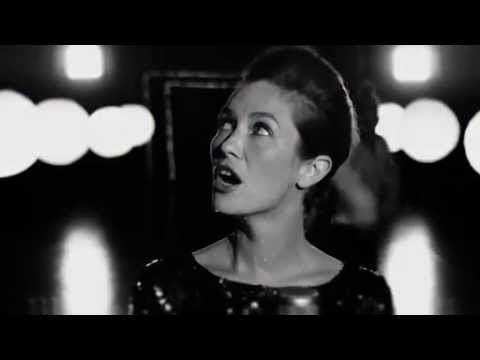 What do you think of the current contemporary French music scene? Do you feel a part of it or do you think most of your influences come from elsewhere and if so where?
I am not an expert of the current French scene. Still, I really love the work of bands like Francois and the Atlas Mountains, Arlt, Bertrand Belin, Maison Neuve, etc… But I have always been listening to different kinds of music; from American Indie pop to Brazilian music.
 


Mina Tindle by Nathalie Sanchez.

Mina Tindle by Jamie Wignall.
You also have Spanish roots – how did you come to be in France, and what have you kept of this part of your background?
I was born and raised in France. But a part of my family still lives in Spain. I need to go there to feel at home.  

Mina Tindle by Charlie Rallings.
How did living in New York colour your creation of music?
I lived my NYC time under the sign of music: I was living above a bar at that time, where they had 3 concerts a night. I also met some great musicians over there and listened to a lot of music. I love the way American people embrace music. There is something really spontaneous about it.

You self-produced much of your material, how did you learn to do this and do you have any tips for others going down this route?
I did not have the choice at that time. But I had the chance to have met great people who helpt me out a lot with everything.
 


Mina Tindle by Adopted Design.
What else have you been doing over the two years that it has taken to produce Taranta? And what does the title refer to?
Some part-time jobs here and there, but mostly stressing out about the recordings. I also played a bunch of shows, on my own or with friends. Taranta refers to a traditional dance and music from South Italy. People used to say that women had been bitten by spiders and that explained, supposedly, why they needed to dance to make the poison go out of their body. Which was obviously wrong, but I loved what it says about hysteria and creation.

Mina Tindle by Franck Loriou.
What do you most like to sing about?
I wish I could find some answers in music. And it sometimes happens. So basically, I love singing about something true, whether it is love, people, encounters, intuitions, sadness… It is pretty universal in the end.

Mina Tindle by Catherine Askew.
How did you come up with the name Mina Tindle?
It is a reference to the great movie Sleuth by Joseph L Mankiewicz, don't ask me more: It's a really long and not really interesting story.

What are you most excited about doing this year?
I hope to travel a lot with this record. And I am already thinking about a next one.
Taranta will be released on the 28th May on Believe Digital.
Tags:
Adopted Design, album, Arlt, Believe Digital, Bertrand Belin, Catherine Askew, Charlie Rallings, Chloe Giordano, Echo, folk, Franck Loriou, Francois and The Atlas Mountains, french, Gilly Rochester, Henry, interview, Jamie Wignall, Joseph L Mankiewicz, Maison Neuve, Mina Tindle, Nathalie Sanchez, new york, Orouni, review, Sauvage Records, Sleuth, Spanish, Taranta, To Carry Small Things, Toy Fight
Similar Posts: