Foreign Slippers by Sam Parr.
Melding Scandinavian iciness with immaculate story-telling skills, Sweden's Gabi Froden is the latest songstrel to win my heart. Farewell to the Old Ghosts showcases her gorgeous voice, by turns sweet as sugar and strong as steel. With skills learned in the church choir of her native town of Norrkoping, and then honed on tour singing Tom Petty and Pavement covers with previous bands, now is the perfect time to unleash her new guise as Foreign Slippers. From the soaring melody of Thank the Moon to the yearning of Two People in You and the melancholy of What are You Waiting For… this is an album that you will listen to again and again, as I have done in recent weeks.

How does your worldview affect the way you create music? 
I guess your worldview only really is a worldview if it influence what you do, or it is just a lot of empty opinions. I suppose subject matter and priorities affect the way I make music. So I will write about something I believe is important and I do so while working in a cafe because I believe it is what I am supposed to be doing right now even if it doesn't pay.

Foreign Slippers by Zyzanna.
What kind of stories do you write?

I hope my songs are stories of love, loss, resistance and new beginnings. When I write children's stories I write about creatures or people who I hope could move and amuse both children and adults.




Foreign Slippers by Jacqueline Valencia.
What do you remember most from childhood and how has this affected adult life?
I remember the sea and running around on islands on the coast of Sweden. I remember our cabin by the lake and playing cards with grandma and granpa during long light summer nights. I remember drawing in my room and singing while mum  played the piano. There were difficult times too but the things above are the ones that light up my heart and gives me a feeling I want to recreate in my music.


Foreign Slippers by Adopted Design.
Where did you learn to sing? How else do you create music?
I learned to sing in church and school and when mum played the piano. I write on guitar and piano mainly.
 


Foreign Slippers by EdieOP.
Describe your earlier bands…
They were full of boys who wanted to play their instrument but didn't want to write or sing so I did that and it was always great fun. They were my best friends, we created something together and I learned a lot.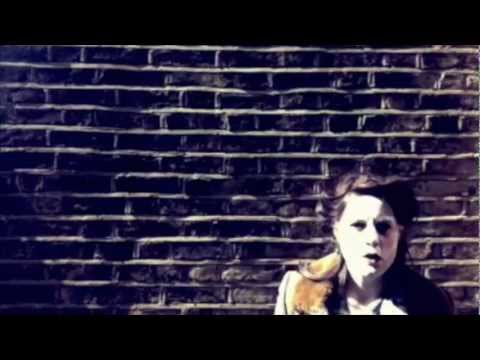 It All Starts Now
Why Foreign Slippers?
Because I was drunk when I decided it and then it kind of stuck. The idea is that you can put on shoes depending on what you want to be. I have put on my foreign shoes in the UK. 

What better things are coming your way for 2012?
Hopefully more shows, more travel, more songs to write and more people to meet and befriend.
 


Farewell to the Old Ghosts by Foreign Slippers is out now on Izumi Records.
Tags:
Adopted Design, Avalanche, EdieOP, Farewell to the Old Ghosts, Foreign Slippers, Gabi Froden, illustrator, It All Starts Now, Izumi Records, Jacqueline Valencia, James Round, Norrkoping, pavement, Sam Parr, Swedish, Thank the Moon, Tom Petty, Two People in You, What are You Waiting For, Zyzanna
Similar Posts: