Lily & Madeleine by Rose Petal Deer (Emily Katherine Reader).
Lily & Madeleine are sisters hailing from Indianapolis. Both are still in school, but possessed of effortless harmonies and lyrical prowess beyond their years. I asked the girls to talk about the making of their video for new single Devil We Know (which can be viewed at the bottom of this post).

Lily and Madeleine by Katie Craven.
Lily & Madeleine's self titled debut album comes out with Asthmatic Kitty Records on 28th Oct 2013.

Lily and Madeleine by Sandra Contreras.
This album is our first full length and it's our biggest project so far. We recorded it in about two weeks last summer in a really neat church-turned-studio in Bloomington, IN. The single from our first full length album is Devil We Know. This song is about beginning a new chapter in our lives. We've received a lot of really exciting opportunities recently and this song is about leaving behind all the doubt and just diving in to this new adventure. Arranging and producing this song was so fun! We wanted to create the sound of a rainstorm to mimic the imagery in the lyrics. The video is special because it shows us working in the studio with some amazingly talented musicians: Kenny Childers, Wade Parish, Matt Tobey, Heidi Gluck, and Shannon Hayden. We're very proud of the album because it shows how we have grown since we first began this adventure, and we hope others have as much fun listening to it as we did making it!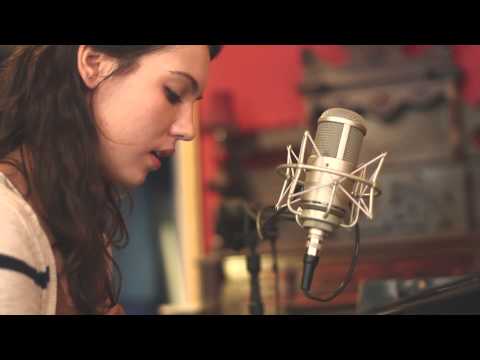 Categories ,Asthmatic Kitty Records, ,Bloomington, ,Devil We Know, ,Emily Katherine Reader, ,Heidi Gluck, ,Indianapolis, ,Katie Craven, ,Kenny Childers, ,Lily and Madeleine, ,Matt Tobey, ,Rose Petal Deer, ,Sandra Contreras, ,Shannon Hayden, ,Wade Parish

Similar Posts: