Brainlove by Ed J Brown
What a day for a birthday! After what seemed like an interminably wet few weeks, the weather was cooking nicely for a trip to Brixton Hill. As has become custom on what is usually a Bank Holiday weekend, the venerable Windmill played host to the Brainlove Festival, organised by that defiantly square peg in the round hole of mainstream indie music, Brainlove Records. Today, though, was an extra special day, as the festival reached the five year milestone (though, ironically, main man John Brainlove was in danger of missing his own festival, having been stranded in Iceland!).
The first act I caught was AK/DK, helped out by Amelia's Magazine favourite Napoleon IIIrd. Comprising of duo Graham Sowerby and Ed Chivers, they built up from programmed synth loops to various (often seemingly improvised) patterns, layered with different effects, distorted vocals, Napoleon IIIrd's guitar and some serious drumming action, creating a very pleasing noise.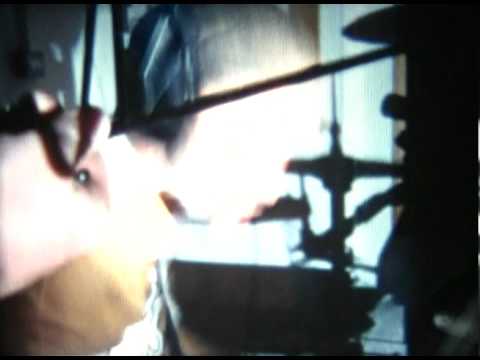 I popped out to the beer garden, which was doubling as an outdoor stage, to catch some poetry in the sun, and heard tales of manga, Zooey Deschanel and what you really shouldn't do with a jar of peanut butter!
It was time to head back inside, as Brainlove stalwart Andrew Paul Regan was about to come on. Previously known as Pagan Wanderer Lu, he still totes guitar, keyboard and laptop to create buzzed up *indietronica*, flavoured with a dash of witty, acerbic lyrics. Prefacing each song (from soon-to-be released new album, The Signal and the Noise) with 'just pretend that you're not in the Brixton Windmill..' Regan weaved his darkly humorous tales.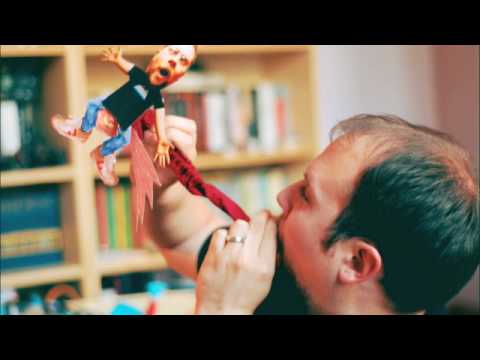 Out in the sun, Abi Makes Music regaled us with tales of accidentally being locked in the Hackney Picturehouse overnight, before her set of slightly twisted synth pop (which reminded me of You Will Always Find Me In The Kitchen At Parties era Jona Lewie). Despite an interruption from some random sweary local making his way to the barbecue, she won over the assembled onlookers. Also, I discovered that Abi's partner is someone I know through work! Small world, eh?
Abi Makes Music by Sam Parr
Back on the indoor stage, London three-piece (and self-described "techno rock band") Tall Stories were getting underway. With a keytar sporting bass player, they rocked out the crowd with their spiky, punk-referencing sound. I also noticed, later on, drummer Scott Vining helping out on the barbecue outside. Obviously a versatile sticksman!
Tall Stories by Scott Nellis
One of the highlights from last year's Brainlove Festival, Mat Riviere was occupying a spot in the beer garden. Crouched down with his keyboard , guitar and various effects, and using (amongst other things) one of the tables as extra percussion, he purveyed some haunting, discordant melodies.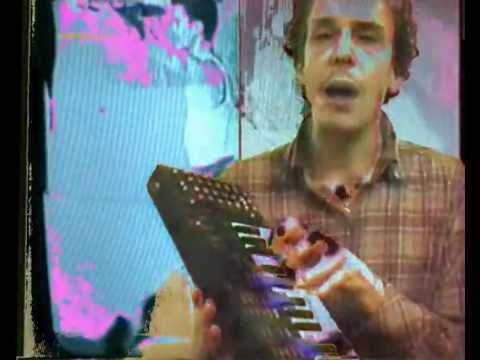 Guitar and drums duo Crushed Beaks let rip with their wall of noise before Dad Rocks! slowed things down a little with some acoustic led melodies. Fronted by Denmark-dwelling Icelander, Snævar Njáll Albertsson, and backed with some trumpet and viola, Dad Rocks! treated us to some lovely lo-fi, almost country tinged tunes, and they also welcomed home the intrepid explorer John Brainlove, as he finally made it to the Windmill.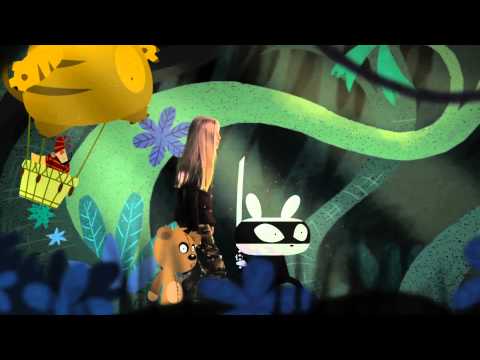 Continuing the Nordic flavour, as is traditional at Brainlove events, Estonian band Väljasõit Rohelisse took to the stage. Meaning 'roadside picnic' and named after a Russian short story, they were bathed in darkness, save for a green lamp projecting on to one wall, with only guitarist Lauri Tikerpe's back visible. The music was as dark as the stage, with sampled dialogue, reverb-laden vocals, fractured guitar, brooding bass and drums. There was a very post-punk vibe going on.
In complete contrast, headliner Enjoyed (aka dance music producer Peter Evans-Pritchard) offered up some blissful beats (joystep, as he calls it), which got some of the festival die-hards dancing. There was even, unless my ears were deceiving me, a remix of the old Mark Morrison floor-filler, Return Of The Mack. Didn't see that one coming!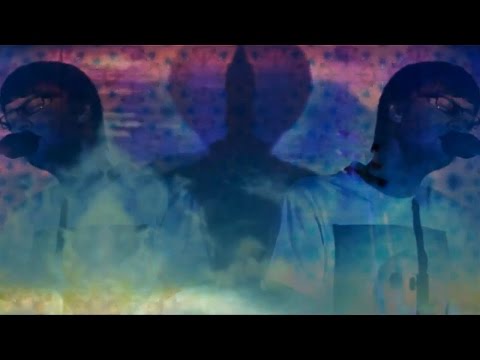 And so, another Brainlove Festival drew to a close. As ever, it was a rich and varied selection of artists, a contrast of styles and genres that marks Brainlove Records out from the crowd. Wandering out into the South London night, I'm sure I wasn't the only person thinking 'roll on festival number six!'
Tags:
Abi Makes Music, AK/DK, Andrew Paul Regan, Brainlove Festival, Brainlove Records, country, Crushed Beaks, Dad Rocks!, dance music, Denmark, Ed J Brown, Enjoyed, Estonia, Hackney Picturehouse, iceland, indie music, indietronica, Jona Lewie, joystep, Lo-fi, Manga, Mark Morrison, Mat Riviere, Napoleon IIIrd, Pagan Wanderer Lu, Post Punk, Russia!, Sam Parr, Scott Nellis, Synth-Pop, Tall Stories, Väljasõit Rohelisse, Windmill Brixton, Zooey Deschanel
Similar Posts: