Johnny Flynn by Emma McMorrow.
Johnny Flynn is now a husband and a father, as well as an actor and musician. His many roles have inspired Country Mile, his first album in some years, and one which returns to his roots as a relaxed storyteller – relating journeys, both real and literal, in acoustic style. The result is a sonically beautiful yet raw selection of songs that will keep you warm through those long dark winter nights. I particularly love his title track, which is accompanied by a suitably lo-fi video that follows Johnny's travels across hill and dale.
Johnny Flynn by Luke Montgomery.
Here at Amelia's Magazine we have long been Johnny Flynn fans, ever since I saw you accompany Emmy the Great nearly a decade ago (gulp). What have been the main changes in your life since those heady days?
Hmm yeah that feels like a long time ago. I can barely remember what was going on then. I had no idea I was going to pursue music at the time – I was kind of living hand to mouth, quite often living on Emmy's couch. I was happy to go along with chance encounters and end up playing different nights and with different bands. In terms of my own stuff – I felt private about it – I made lots of bedroom recordings that were only meant to be heard by a few people. So quite a lot has changed. I have a wife and son now. I'm somehow fully submerged in the music industry having never really intending to be here…
Johnny Flynn by Lynne Datson.
It's been awhile since your last album release, how has your approach to making music altered?
Well, this album was a return to the ethics of those early bedroom recordings I just mentioned. The first two albums were done in traditional studios with a producer. That was great and we made the albums in a few weeks but I wanted to go back to 'tinkering' with these recordings. That and having the autonomy of making it ourselves – I worked with Adam who plays bass in the band and who I've always worked with on demos/soundtracks/bits and bobs. We have a kind of short hand for communicating so it's cosy to be just us in the studio.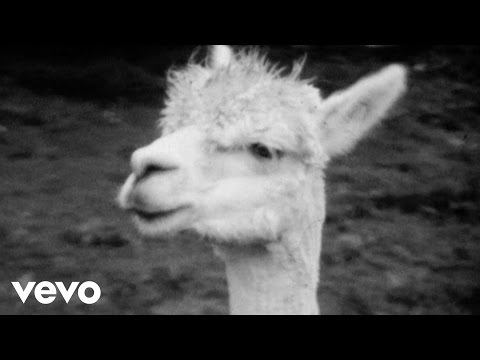 What kind of journeys inspired the lyrics of Country Mile?
Mostly the kind made on foot along old routes and pilgrimage ways. I was inspired by writers like Robert Macfarlane – who writes mostly about his experiences in wilderness or walking ancient paths. I have a group of friends who all share an interest in being alone in nature: I think it's healthy to head out on your own in a state of contemplation as often as possible. It's something that is a prevalent aspect of lots of ancient cultures but has disappeared from our own. If you go back a relatively short time in our history, the act of pilgrimage was an important part of people's lives. I have made a few 'pilgrimages' in recent years and always got so much from giving myself to a 'way'. When all you have to do each day is walk along a path, all sorts of beautiful things occur – inwardly and outwardly – and you have the space and time to notice and enjoy them.
Johnny Flynn by Julie Gough.
I understand that the song Einstein's Idea was written as a lullaby about relativity. How do you write a song with a child in mind?
I don't know – it just came out of me. I wrote it when my son was box-fresh and I was starting to be filled with an overwhelming paternal energy that was totally new to me. I also wanted to commit something to that moment almost as a testament to my newfound love for this new friend I'd made. And the idea of writing a song abouts 'Einstein's idea' (the theory of relativity) was kind of a joke but also my own cack-handed understanding of it in story form.
How has becoming a father changed your world view?
I'm no longer at the centre of my world… It's a relief to have someone else to worry about, frankly. I've found that's a lot of new parents have a similar feeling about having kids. It's such a massive shift, it knocks you sideways in your perception of almost everything. My family comes first now and there's a kind of lion instinct that kicks in when I least expect it – I get angry when I'm taken away from them.
Johnny Flynn by Lizzie Donegan at New Good Studio.
What productions have you lent your acting talents to in recent times? Any favourites?
I was in productions of Twelfth Night and Richard III when that started at the Globe last summer and finished in the west end earlier this year. They were pretty special shows and I was sad to pull out of the broadway transfer that's just begun so that we could tour with the new album. It was wonderful to work with Mark Rylance again. After I finished the Shakespeare double bill I was at the royal court doing a fantastic play called 'the low road' set in 18th century New England. That was also a lot of fun and the court has always been my favourite theatre.
You are currently on tour for the first time in a few years, what can fans expect to find at your gigs?
We've enlisted the amazing Cosmo Sheldrake to play with us (and usually support us on tour too) so having him on organ and upright bass has really allowed us to fly. I feel like the old songs are sounding new and re-invigorated. Having a few years perspective on all that stuff gives us a chance to mess around with the arrangements. And we love playing the new songs. It's been a while so we're just happy to be up there.
Country Mile from the Country Mile album by Johnny Flynn is released on 18th November 2013.
Categories ,acoustic, ,Cosmo Sheldrake, ,Country Mile, ,Emma McMorrow, ,Emmy the Great, ,folk, ,Globe, ,Johnny Flynn, ,Julie Gough, ,Lynne Datson, ,New Good Studio, ,Raw, ,review, ,Richard III, ,Robert Macfarlane, ,Rylance, ,Shakespeare, ,Twelfth Night

Similar Posts: