Die Mason Die by Daisy Steele.
Die Mason Die describe themselves as 'Making ghost like noises with bearded grins' and they are set to make major waves on the UK music scene with the release of new single You're Lonely, accompanied by a dreamy video featuring a little girl, metaphorical fish and exploding patterns of animated colour. You're Lonely perfectly showcases the woozy vocals of singer Samuel Mason, and it's a fine example of what they term Ghost Folk. I spoke with Samuel to find out more.
What prompted the creation of You're Lonely? Can you tell me the story of the tune…
I wrote You're Lonely at 17. It was a simple song written acoustically about the pendulum swing of dynamics in a certain relationship. I felt it had a lot of space to build a strong bed of textures and create a strong sense of character for each section. Our producer Bryan Wilson helped us to achieve the lush sound we were looking for and we really enjoyed the freedom of throwing everything into it and seeing what stuck.
 


What typifies 'Ghost Folk'? 
The tag was coined as something not too constraining and slightly intriguing. We're just as interested in soundscapes and textures as we are in the powerful, traditional aspect of folk music. The personal aspect more than the ideological. Much of our live set is as much about the atmosphere as the song. Although some of our melodies and progression have their roots in folk, I wouldn't say we're a folk band. Folk has odd connotations these days and what passes as folk isn't really folk music as we understand it. We wanted to show our debt to it nonetheless.
When did you start creating music, and what were your early inspirations?
I started writing when I was about 13, I was heavily into progressive rock. Bands like Pink Floyd, Rush and Mars Volta. So up until about 17, I was writing sprawling 15 minute epics, they were pretty dreadful. I started listening to Tom Waits, Waylon Jennings, The Band (to name a few) and quickly fell out of love with the 15 minute prog behemoths and started writing actual songs.
 


Die Mason Die by Shoga Studio.
How did you hook up with the other members of Die Mason Die? 
Stefan was running a bar with his brother and I knew his musical skills from his days with Citadels. George and I went to secondary school together in Sydney and Dave and I met through a friend who knew we were on the lookout for a drummer. It came together very quickly and we'd recorded a live EP within a few weeks.
 
How did you come to be living in London, and what do you most miss about Australia?
I only lived in Australia for around 4 years after moving there from North Wales so it was never truly home. Most of my family are still over there so it's been a long time since I've seen them, but three years ago I felt I should move to London to pursue music.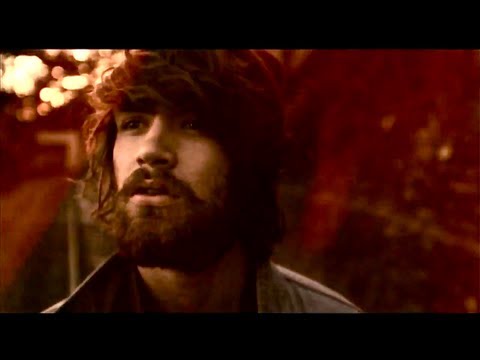 What can viewers expect from your 'cult travel documentary?'
My friend Jordan Cross put together the trip, it was simple, 12 friends on a 1950′s double-decker driving across the globe from London to Sydney, it was an experience like no other and I'm just excited to see the film as anyone else. There is an ocean of footage so it's still in the editing stages. Our video for Lost was shot during the trip when we were in India.

What next from Die Mason Die?
3rd September is our single launch hosted and released by Young and Lost. Then it'll be a combination of live shows, plans for the next release and constant development for the rest of the year and beyond. We haven't been together for a year yet so we are just pushing forward, keeping our heads down and staying out of trouble. There's lots of exciting news to come.
You're Lonely comes out on the 9th September with Young & Lost Club. Details of the launch party at the Seabright Arms can be found below:
Tags:
australia, Bryan Wilson, Citadels, Daisy Steele, Die Mason Die, folk, Ghost Folk, interview, Jordan Cross, Lost, music, Seabright Arms, Shoga Studio, The Band, Tom Waits, wales, Waylon Jennings
Similar Posts: